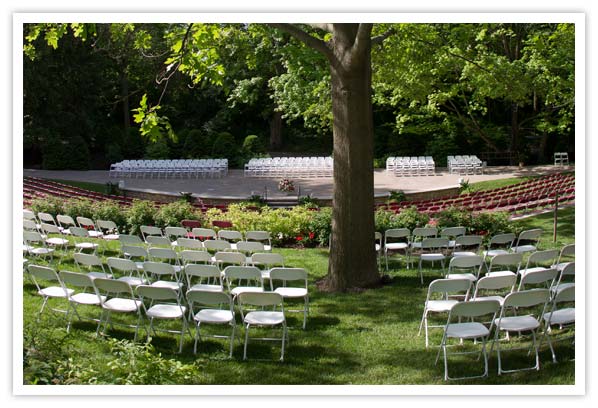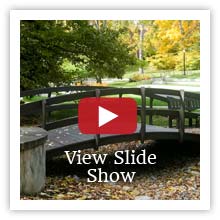 A redesign and expansion of Commencement Hollow, located between West Campus Drive and West Ward Street, was completed in 2007. The new setting not only serves as the traditional spot for Commencement activities, but also a range of outdoor assemblies.
With a stage and ample power included in the design, the Wittenberg community will be able to enjoy outdoor concerts, plays, movies and various presentations in addition to occasional classes on the new "steps" - naturally landscaped seating areas designed and arranged to accommodate both the large graduation crowds as well as the smaller audiences for student presentations.
The redesign plan preserved the traditions associated with Commencement Hollow, including the fabled "Kissing Bridge," an important component of the landscape.