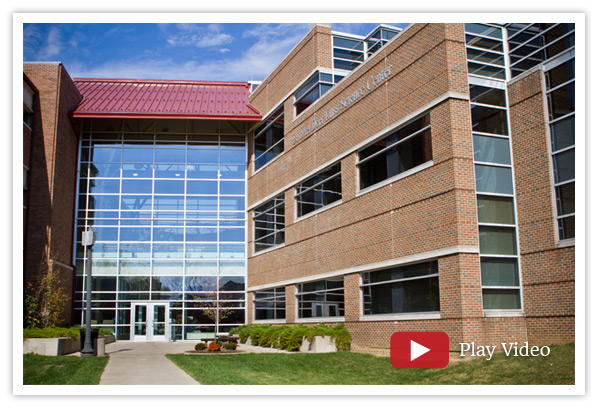 ​
Officially dedicated in September 2003, the state-of-the-art Barbara Deer Kuss Science Center houses the departments of biology, chemistry, geology, physics, mathematics and computer science along with cooperative programs in engineering, environmental studies, marine biology, nursing and occupational therapy with leading research universities.
The 141,025 square-foot, technologically rich structure also contains vast classroom and laboratory space, including new cell and microbiology labs, organic chemistry labs, and neurobiology and physiology labs, so that students from all disciplines can experience hands-on learning.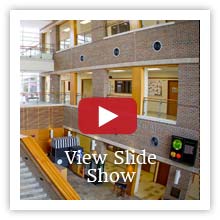 ​The beautiful David L. Hobson Atrium connects the original 1966 building with its new 45,000-square-foot addition, and the center as a whole offers unlimited avenues for exploration, creativity and scientific inquiry. Wireless access is also available in the Hobson Atrium.
The coffee stand, located at the bottom of the grand staircase is perfect for students on-the-go. Students can enjoy coffee as they lounge in the plush chairs in the area or in the courtyard outside the second floor balcony in between classes or while studying.