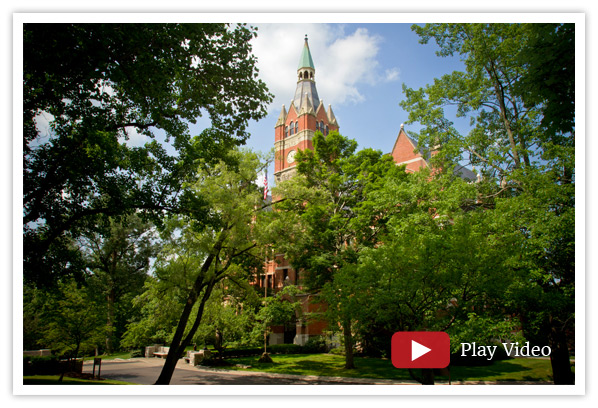 Recitation Hall will be the first building that you visit when you arrive at Wittenberg, as it houses the admission and financial aid offices. Affectionately called "Reci," it was the second building constructed on campus.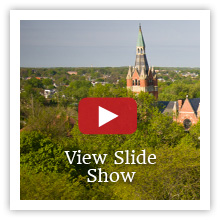 Built in 1883, Reci housed classes and the college literary societies, as well as the campus chapel.
Today, Reci serves as the university's main administration building with offices of the president, provost, registrar, university communications and the business office. Human resources is located in the basement.
The annex behind the building was added during the 1950s and contains the university police/security headquarters, the campus switchboard and the motor pool office.