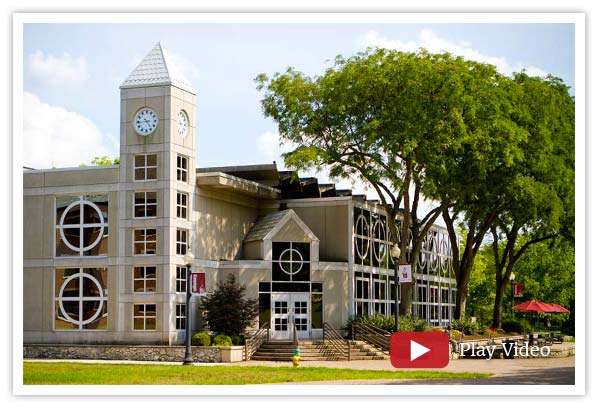 The central meeting place for students, the Benham-Pence Student Center, is located on Alumni Way.
The Student Center lower level has seen extensive renovations in 2009. Along with the campus mailroom, the lower level features Founders Pub (re-opening in August 2009), a large-screen television that is displayed above the fireplace in Gus Geil Lounge, new computers, and the newly renovated game room, Doppelgängers, which features big screen televisions, multiple gaming systems, popular arcade games and classic tables such as table tennis and billiards.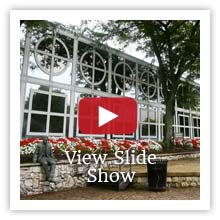 ​Wireless internet is available throughout the center, including the dining areas. The Wittenberg Bookstore and Post 95, a newly renovated restaurant-style eatery that serves light meals and snacks, are located on the main floor as are the student information desk and a range of meeting rooms. Post 95 opened January 2005, and was named for Martin Luther's posting of the 95 theses on the castle church in Wittenberg, Germany, on Oct. 31, 1517. The name was selected because the space is not only a place where the community can gather for friendship, fun and conversation, but also for the exchange of ideas throughout the university. The 500-seat Center Dining Room (CDR), which serves as the main dining area for students, along with the nearby Faculty Dining Room, are located on the second level and are both managed by Sodexho.
The Student Center provides the main source for communication to students living on campus and houses the Office of Student Activities. Student Activities is responsible for many campus wide events, such as the Student Activities Fair and Homecoming Parade, which both take place in front of the Student Center on Alumni Way. The Benham-Pence Student Center is also home to the offices of The Torch, Wittenberg's student newspaper.