Wittenberg Guild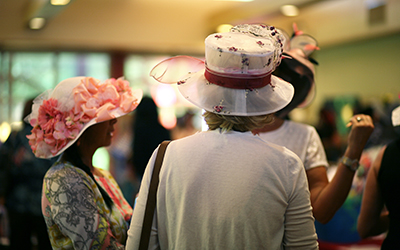 The Wittenberg Guild presents its 60th annual Scholarship Style Show on Saturday, May 21, 2016, at the Center Dining Room of the Benham Pence Student Center at Wittenberg. Chaired by Wendy Ford '76, this year's show, Breakfast at Tiffany's - Celebrating 60 Sparkling Years, begins with a social hour and silent auction at 10 a.m. The auction items are donated by members and friends of the guild as well as local businesses.
Our theme, Breakfast at Tiffany's, is a salute to the classic style of Audrey Hepburn and, of course, diamonds! Guests are encouraged to wear their "little black dresses" and lots of pearls and diamonds. We will have a photo booth available so attendees can capture the special moment. The show will feature spring fashions courtesy of Express for men and women of all ages and sizes. Children will also be featured modeling clothes from Von Maur. Mallia Salon and Day Spa will treat the models to professional hair and make-up for the show.
The brunch and style show begin at 11:30 a.m. Local volunteer models will don spring fashions. Dr. Amy McGuffey '95, assistant professor of education at Wittenberg, will serve as the event's emcee.
The Wittenberg Guild is a women's organization focused on promoting Wittenberg and utilizing its educational resources to enrich the local community, as well as awarding scholarships to students from Clark County who plan to attend the university. Through the years, the organization has raised more than $1 million for scholarship support, campus landscaping, sculptures and artwork for the student center, renovation of the Ann Miller Gallery in Koch Hall and pianos for Krieg Hall.
The cost of this year's event is $30 and $15 for children under the age of 12 who reserve in advance. At the door tickets will be $35 for adults and $18 for children. Wittenberg faculty and staff members can attend for the reduced price of $25. Space is limited to the first 250 people who register. To make reservations, contact the Wittenberg Office of University Advancement at (937) 327-6405. Checks can be sent to The Wittenberg Guild, c/o Sophia Vandiford, P.O. Box 720, Springfield, OH 45501.
About the Guild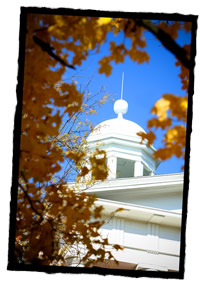 For 69 years, the Wittenberg Guild has supported Wittenberg through scholarships, campus landscaping, artwork and other fund-raising initiatives. Although many Guild members have no formal connection to Wittenberg, either as alumnae or employees, all share a deep desire to be advocates for the university in the community and to promote Wittenberg to prospective students.
The Wittenberg Guild supports the community each winter when we kick off the Wittenberg Guild Martha Rodgers Scholarship Campaign. To inspire local students to attend Wittenberg and ensure they have the resources to do so, the Guild has been raising scholarship monies to award to all local students who enroll at Wittenberg. Since 1990 the scholarship fund has raised over $360,000 from the generous donations of its members and the Springfield-Clark County community at-large. Hundreds of local students have received scholarships to attend Wittenberg.