Wittenberg Guild
Wittenberg Guild hosted its 58th annual Scholarship Style Show, A Carnival of Style, on Nov. 9, 2013 in the Center Dining Room of the Benham Pence Student Center.  This annual event has long been a Springfield tradition. The show was preceded by a silent auction, raffle and social hour at 10:00 a.m.  Many beautiful baskets were displayed as well as interesting auction items donated by Guild members, businesses and friends.  As always, this was a great opportunity to find holiday gifts for friends and relatives. This year's show was co-chaired by long-time Guild members Janet James and Gretta Runyan.
A delicious luncheon at 11:30 a.m. accompanied the style show and there was a children's menu available.  Local models appeared in the show which was moderated by the popular Lynn Jacques. Mallia Salon and Day Spa did hair and makeup for the volunteer models. The clothing this year was from Macys at Tuttle Crossing as well as the Pink Door consignment shop in Dublin. Ambience Events created a beautiful carnival backdrop for the show.  Entertainment featured dancers from the Springfield Ballet Company of the Ohio Performing Arts Institute.
Proceeds from our Style Show and the Wittenberg Guild Martha Rodgers Scholarship Fund provide scholarship aid for local students attending Wittenberg. The Guild has proudly donated well over one million dollars to Wittenberg and its students over our life as an organization. Our show this year netted over $17,000 for our Scholarship Fund.
About the Guild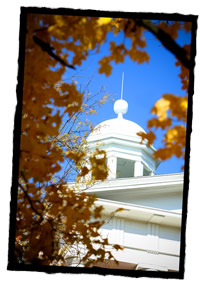 For 69 years, the Wittenberg Guild has supported Wittenberg through scholarships, campus landscaping, artwork and other fund-raising initiatives.  Although many Guild members have no formal connection to Wittenberg, either as alumnae or employees, all share a deep desire to be advocates for the university in the community and to promote Wittenberg to prospective students.
The Wittenberg Guild supports the community each winter when we kick off the Wittenberg Guild Martha Rodgers Scholarship Campaign.  To inspire local students to attend Wittenberg and ensure they have the resources to do so, the Guild has been raising scholarship monies to award to all local students who enroll at Wittenberg.  Since 1990 the scholarship fund has raised over $360,000 from the generous donations of its members and the Springfield-Clark County community at-large.  Hundreds of local students have received scholarships to attend Wittenberg.