"You're going to the drop-off?!?! Are you insane?"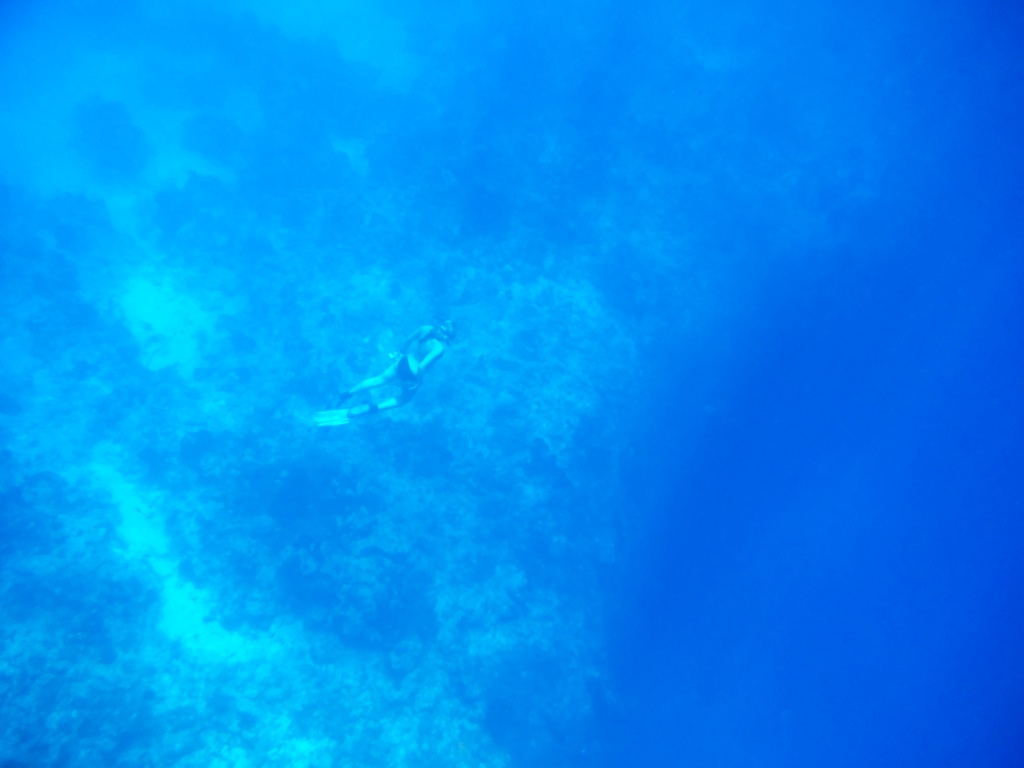 Today is June 8th.  Our morning was "free time" but most of us spent it finishing presentations, organizing research projects, or catching up on some sleep.  After a lunch of delicious grilled cheese, we prepared for our long snorkel out to the wall.  The wall, also known as the drop off, is where the ocean floor suddenly drops from 60 feet to around 3000 feet. On our swim out, we passed the different zones of reef that can be seen around San Salvador, including back reefs, reef crests, and spur and groove reefs. Swimming over the spur and groove reefs, we suddenly arrived at the drop off and found ourselves staring down into the deep blue abyss. Several students picked up rocks and sea biscuits along the way and when we reached the wall dropped them off over the edge. The objects were visible for a long time, up to an entire minute, in the clear blue waters before becoming tiny pinpricks and eventually fading from view. The most exhilarating sighting of the day would have to be the Hawksbill sea turtle.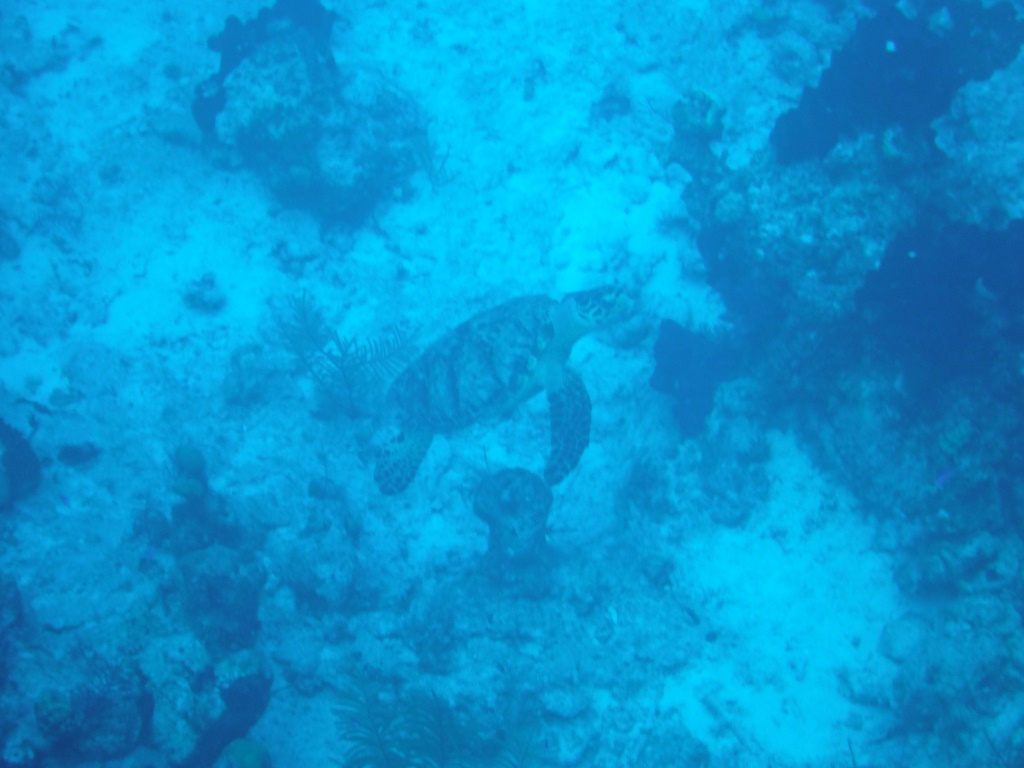 Several students (aka Larona) were dying to see one, so it was a very exciting.   In class this evening we watched our fellow class mates present on various organism groups.  These included Annelids, Mollusks, Fish, Corals and Anemones.   Tomorrow will be an exciting day as we continue our research, and immerse ourselves the Bahamian culture with a traditional Bahamian dinner. 
Ginny Kotlinski '16, Tyler Thacker '15, Taylor Hurl '15, and Lauren Arona '16