2013-14 Wittenberg Series Concludes With IBM Endowed Lecture By Statistician Marie Davidian, Ph.D., April 15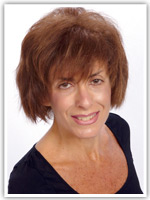 SPRINGFIELD, Ohio —The final Wittenberg Series event of the 2013-14 academic year will be one in a million, as statistician Marie Davidian, Ph.D., presents the IBM Endowed Lecture in the Sciences at 7:30 p.m. Tuesday, April 15, in Bayley Auditorium in the Barbara Deer Kuss Science Center.
Davidian's presentation, "The Right Treatment for the Right Patient (at the Right Time):  Personalized Medicine and Statistics," will follow her colloquium lecture at 4 p.m. in Bayley Auditorium entitled, "Achieving Personalized Medicine: An Intro to Dynamic Treatment Regimes." Like all Wittenberg Series events, the IBM Endowed Lecture in the Sciences is open to the public free of charge.
The William Neal Reynolds Professor of Statistics at North Carolina State University, Davidian is also an adjunct professor of biostatistics and bioinformatics at Duke University, and is president of the American Statistical Association.
Her professional specialties include statistical models and methods for analysis of longitudinal data, especially nonlinear mixed effects models; methods for handling missing and mismeasured data; and methods for analysis of clinical trials and observational studies, including approaches for drawing causal inferences.
Now in its 31st year, the Wittenberg Series brings distinguished lecturers and performing artists of national and international prominence to the Wittenberg campus and Springfield community. To make special arrangements, reserve a Series poster, or become a friend of the Wittenberg Series, contact Jeannine Fox at 937-206-3539 or via email at jfox@wittenberg.edu.