Diving Into Research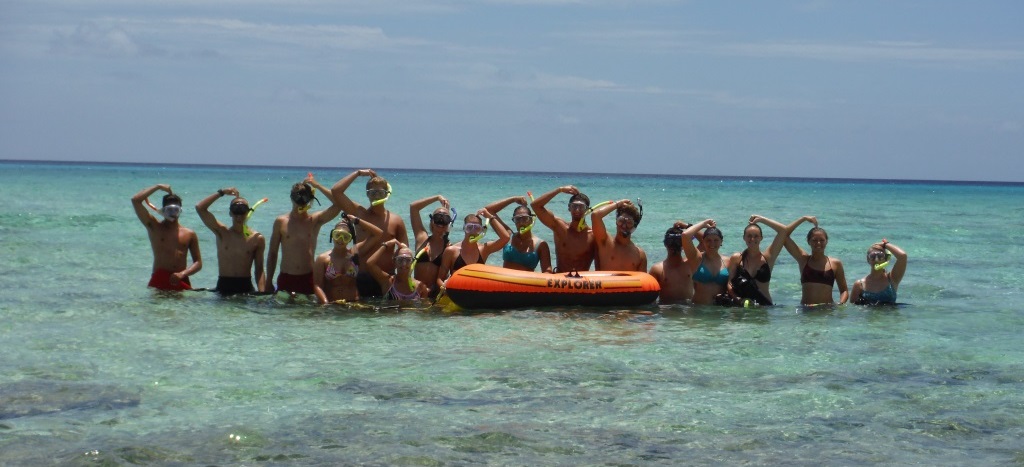 SPRINGFIELD, Ohio - Learning at Wittenberg often extends far beyond the classroom walls, and students in the Bahamas Field Study Program are seeing just how far dedicated faculty will go to create hands-on learning opportunities.
Offered during alternate summers, the four-week Marine Science program, Comparative Communities, allows students to work one on one with Wittenberg faculty at the Gerace Research Center in San Salvador.
Led by Jim Welch, associate professor of biology; Kathy Reinsel, associate professor of biology; and Richard Phillips, assistant professor of biology, students experience the culture of the island while exploring terrestrial and marine environments on daily trips to coral reef systems and other tropical marine communities.
Students snorkel each day and learn how to identify reef fish, invertebrates and plants, and those who are certified SCUBA divers may also choose to dive as part of the program.
The class also visits a local cave, hikes in the interior of the island, swims to nearby cays, and surveys the intertidal organisms of the rocky shore. After exploring a variety of habitats, students identify a question of interest, propose a hypothesis to answer the question, and design and conduct a field research project to test a hypothesis.
Dedicated to intellectual inquiry, many students will present their findings at scientific conferences during the upcoming academic year. Find out more about the group's experiences and follow along during the second half of the program through their field study blog.