4 Paws Changing Lives
Stephanie Glass '17 never imagined that a furry friend would change her perspective on life forever.
Since 2009, Wittenberg students have played a critical role in preparing dogs for service to others in partnership with Xenia, Ohio-based 4 Paws For Ability. The organization matches children who have disabilities with a trained service dog to enrich and assist in their daily lives. Each semester, students can apply in pairs to foster a dog on campus, focusing on socialization training by including the dog in day-to-day college activities such as going to classes and around town. To date, Wittenberg students have fostered 117 dogs, 53 of which have completed training and are making a difference across the country in the lives of the children they serve. Learn more through Glass' own words: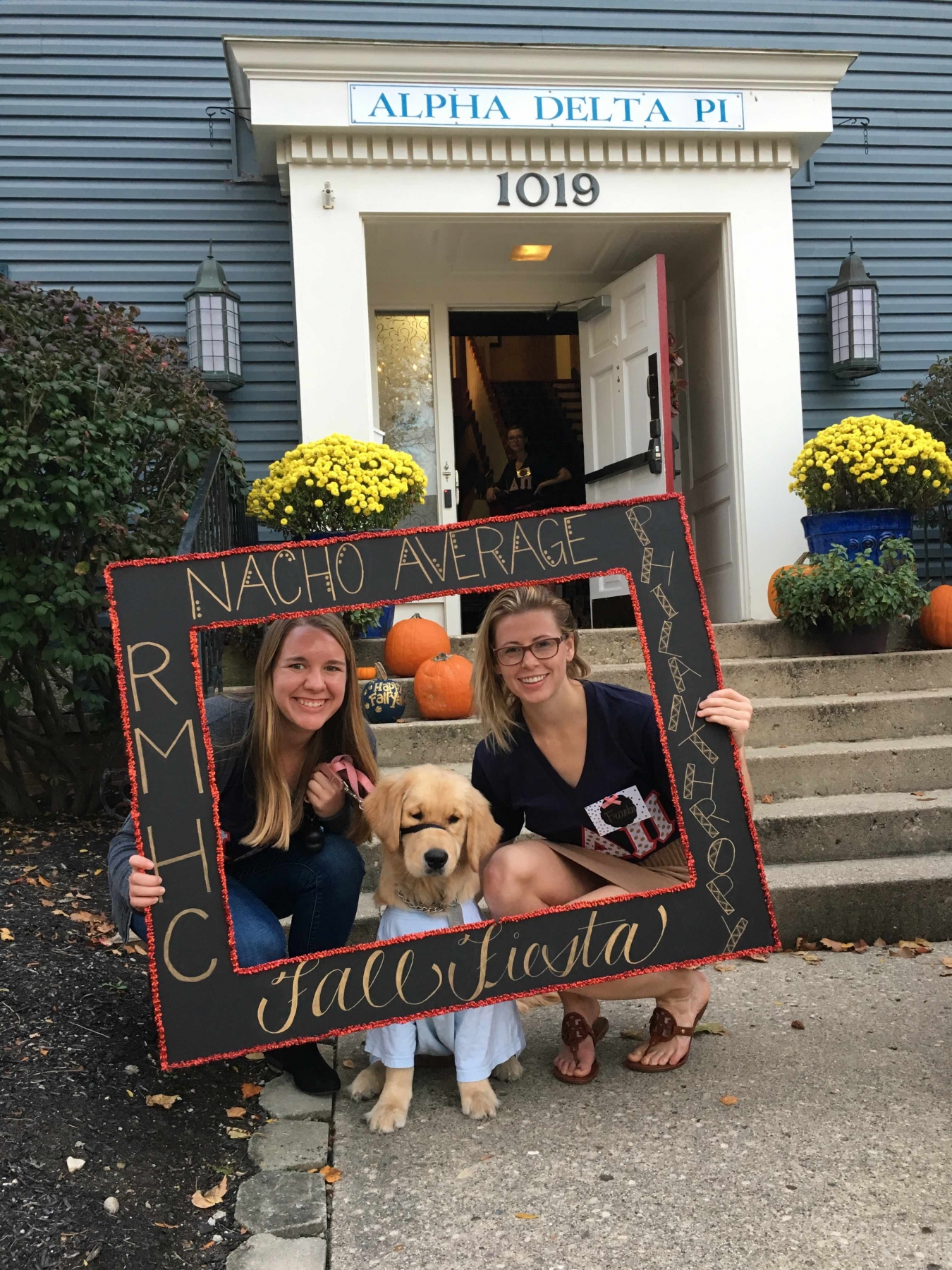 No one tells you what it's really like to be a 4 Paws For Ability handler. Sure, they warn you that at the end, it will be hard to give the dog back. They tell you it's a rewarding experience that you will enjoy, and they tell you to expect that, for the next semester, people will always acknowledge your dog before they acknowledge you. But when I picked up my golden retriever, Georges, with my co-handlers and began the journey of completing more than 700 hours of community service with him, I had no idea about the powerful journey I was about to begin.
It is the whimsical, relatable things that you usually hear beforehand, not the depth of the change you go through when you devote a semester to taking responsibility beyond what most college students would ever sign up for. Throughout my semester fostering a puppy for 4 Paws for Ability, I grew as a person in many ways as I watched him grow.
People always tell you what you will love about the program, but they never really tell you what you'll learn from the program. During my time with Georges, I learned how to be responsible for something other than myself. I learned how to wake up at 6:15 a.m. so I could make sure he was fed, exercised, and had gone to the bathroom before making my way to my 8 a.m. class. I learned how to rearrange my schedule to feed him rice and chicken when he was sick, and to pay careful attention to him and his well-being. I learned how to work with my co-handlers to figure out what was best for him, and to put his learning as a priority in the time we spent with him.
By spending more than 700 hours with Georges, I learned to rejoice in his every accomplishment. I learned the feeling of relief that came when he was finally fully housebroken, and the first time he walked to class in a proper "heel." I learned the unmatched feeling of pride when I watched him successfully open a door with the handicap button at the zoo, and I marveled at his curiosity in meeting all of the other animals.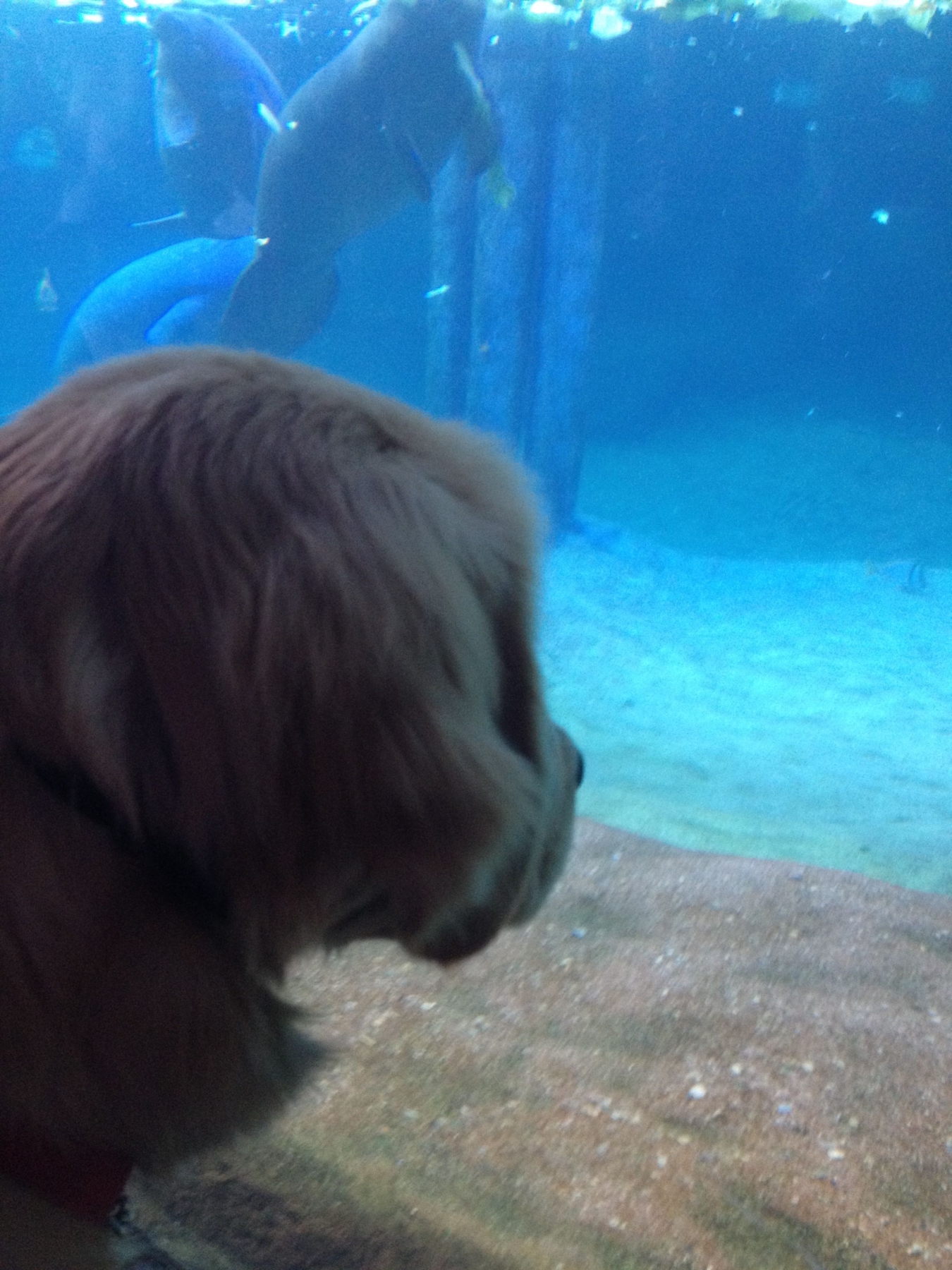 Through my time as a 4 Paws foster "mom," I was able to watch Georges grow, and I grew right along with him. To me, that's what 700 hours of service looks like. A scratchy pink tongue greeting you after cross country practice every day; a little furry head leaning on your laptop as you write your morning emails, curious about what you are doing, or a paw that grazes your leg while you study, subtly asking you to give him some attention.
Seven hundred hours of service is watching a little blonde body grow into its paws. It is the excitement you feel the first time you watch your dog interact with a baby, or the pride that swells in you when a little kid drops a donut right in front of his wet little nose at church, and he stays dutifully by your side instead of jumping for the sweet sprinkles littering the floor.
Seven hundred hours of service is having a forever-furry friend that shapes you into a better person. Seven hundred hours of service is the kind of selfless service you only come to understand when you hand back that furry friend, excited about the difference he will make and the joy he will bring to another family.
-By Stephanie Glass '17, Office of University Communications
About Wittenberg
Repeatedly recognized by the Princeton Review for its professor accessibility, superior classroom experience and longstanding commitment to sustainability. Wittenberg is a nationally ranked university for the liberal arts and sciences affiliated with the Evangelical Lutheran Church in America. A leader in providing an active, engaged learning environment defined by excellence in academics, innovation, student success, service and athletics, Wittenberg was recently named one of Forbes' Top 50 Most Entrepreneurial Colleges. Additionally, the university currently has more Ohio Professors of the Year than any other four-year institution in the state and recently earned a spot on the "Best Buy" list in the 2017 Fiske Guide to Colleges. For more information, visit www.wittenberg.edu.
Publish Date:
Thursday, February 2, 2017