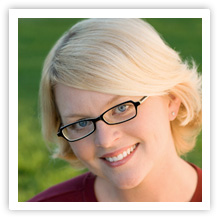 Known for her insight and ability to captivate audiences with emotional imagery of wildlife and conservation issues, Carrie Vonderhaar '99 reflects the power of liberal arts at Wittenberg in her work as chief expedition photographer for Jean-Michel Cousteau's Ocean Futures Society and a key character from the PBS television series "Jean-Michel Cousteau: Ocean Adventures." 
About Her Work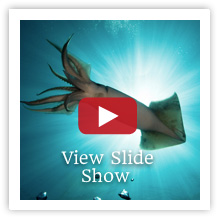 The first woman to dive Cordell Bank National Marine Sanctuary, off the northern California coast, on a closed-circuit rebreather, and the first woman to work with the Cousteau family as both a topside and underwater camera operator, Vonderhaar is one of the few people to have dived in and photographed all 13 U.S. National Marine Sanctuaries. She was also part of the first film team to dive in and document the massive oil plumes below the ocean's surface from the Deepwater Horizon Gulf oil spill disaster, bringing images of the underwater devastation to the public. Vonderhaar has studied at the Universite de Rennes 2, Haute Bretagne, France, Moscow State University and the well-known Brooks Institute of Photography. Most recently, she was inducted into the Ohio Women's Hall of Fame for her contributions in the Arts and Conservation.
At Wittenberg
A political science, French and fine arts triple major at Wittenberg, Vonderhaar first became interested in photography while studying abroad in Europe during her college days. From there, she had the rare opportunity to study under renowned underwater photographer Cathy Church in the Grand Caymans, and by graduation, her interest had transformed into a passion, which has since resulted in a rewarding career.
"Being a Cousteau photographer means that you have to adapt to different situations and cultures," Vonderhaar said. "The rewards are plentiful, and I live for the challenges."
Related Links: