Carrie Vonderhaar '96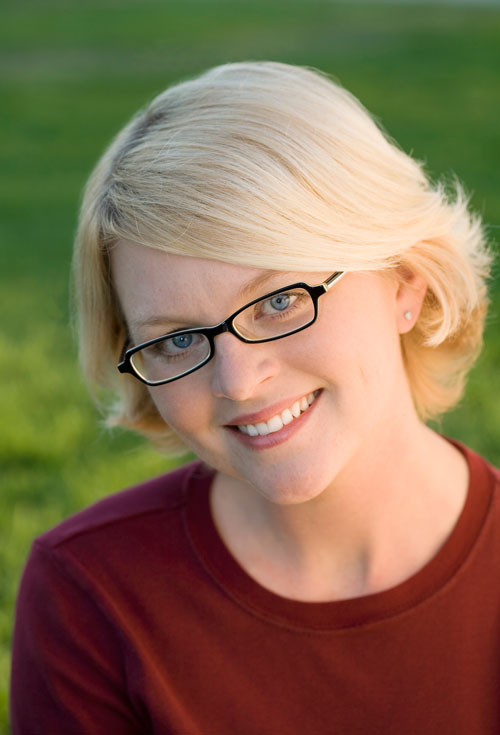 ​Born and raised in Cincinnati, Ohio, Vonderhaar has the unique ability to pursue diverse subjects in the field of conservation photography. Her focus includes nearly everything in the sea, from whales to pygmy seahorses, and conservation issues from habitat loss in the Amazon to climate change in the high Arctic.
She spends months at a time in the field, and has explored and photographed extremely different environments, from 17,000 feet in the Andes photographing melting glaciers, to 150 feet under water photographing reef sharks in Fiji. While on assignment with Jean-Michel Cousteau's Ocean Futures Society, Carrie has lived in remote villages in the Amazon, assisted in the rescue of a stranded orca in New Zealand, and traveled in everything from helicopters and float planes to dug out canoes to get the shot.
Carrie's photographs have graced the covers of numerous magazines, newspapers and the award-winning, coffee-table book America's Underwater Treasures. She has been published in distinguished publications, such as DIVER,Worth, Sublime, Santa Barbara, Vogue, Men's Journal, Outside, Outdoor Enthusiast, Reader's Digest, Paris Match, and Discover, and in countless others worldwide. Her book projects include America's Underwater Treasures (2007),Explore the National Marine Sanctuaries with Jean-Michel Cousteau, four-book series (2011) and Return to the Amazon (currently in production). She has also photographed for such companies as Paramount Pictures, La Prairie, Gant, Samsonite, Zodiac, and Bombardier.
Her large-scale images have been exhibited in Jackson, Wyoming; Los Angeles, Santa Barbara, and Monterey, California; Cincinnati, Ohio; New York City and Normandy, France. Most recently Carrie's work can be seen at a solo exhibit at the Oceanographic Museum in Monaco. This exhibit, Retour en Amazonie, features large-scale images from the Return to the Amazon expedition and has been commissioned by the Fondation HSH Prince Albert II de Monaco. A selection of these images will remain with His Serene Highness as part of his personal art collection.
She continues to pursue stories that will increase awareness about our oceans and our environment. "My hope is to continually challenge myself to find new and artistic ways to create images which both celebrate nature and highlight conservation issues. Photography is a powerful tool that can bring awareness to environmental problems and advocate for change."
--Jean-Michel Cousteau's Ocean Futures Society