This Is Engaged Learning
Student-faculty collaborative research serves as a hallmark of the Wittenberg experience. The opportunities afforded Wittenberg students at the undergraduate level regularly open doors, including admittance to top graduate programs and invitations to present at the national and regional level. And the close student-faculty relationships that develop through collaborative research often last well beyond a student's years on campus. 
About This Project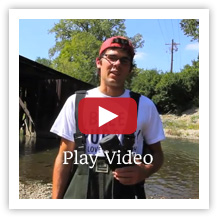 Working with Professor of Geology John Ritter, Trevor Grandy '13 has spent considerable time in one local waterway, most often clad in chest waders and studying water quality. A campus leader, Grandy has been honored for his scholarship and commitment to service. His own research, in fact, is serving the Springfield community, which wants to restore Buck Creek to a more natural state. In so doing, Springfield will have a unique community resource, one that is already providing outstanding environmental science education opportunities for the local schools, as well as additional collaborative research projects for Wittenberg students.
Related Links:
Additional Stories to Explore: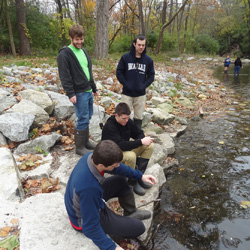 Sarah Fortner, assistant professor of geology &  environmental science, and her students are studying the lowermost groundwater using Springfield as the central location for their collaborative research, and helping Wittenberg's hometown at the same time. Learn More...