This is Liberal Arts in Action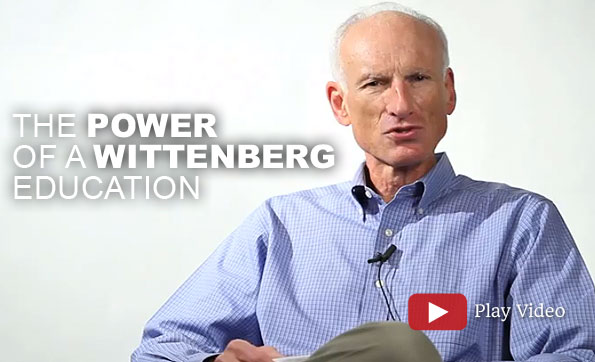 Called an "American character actor adept at play[ing] clever villains, domineering dads and corrupt politicos," James Rebhorn '70 has taken his Wittenberg education to screens around the globe in a career spanning more than four decades.
About His Work
Starring as the secretary of defense in Independence Day (1996), Rebhorn has appeared in more than 100 films and television series, including My Cousin Vinny, Scent of a Woman, The Game, Meet the Parents, The Practice, Third Watch and White Collar. One of only 115 individuals invited to join the Academy of Motion Pictures Arts & Sciences in 2007, Rebhorn, who earned his M.F.A. from Columbia University, is also a member of the Ensemble Studio Theatre. He is currently playing a priest in the forthcoming drama Before I Sleep, scheduled to hit theatres June 20. Learn more about Rebhorn in his own words, as well as how Wittenberg gave him the capacity to "stay interested" in everything – a distinctive quality that continues on campus today.
Related links: