2011-12 Wittenberg Saturday Science Program Concludes April 21
Published April 11, 2012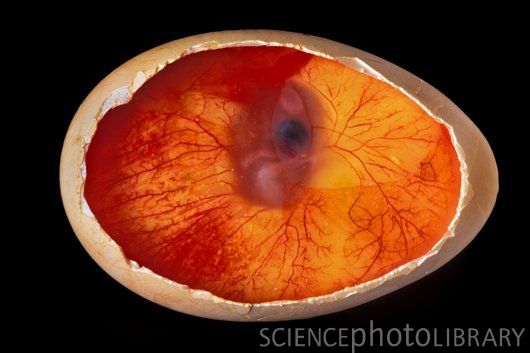 Springfield, Ohio – The 2011-12 Wittenberg Saturday Science program concludes at 10 a.m. Saturday, April 21, in the Barbara Deer Kuss Science Center with a presentation titled "Embryos, How We Are Really All Alike…" by Assistant Professor of Biology Michelle McWhorter.
Wittenberg Saturday Science is an outreach program started in January 2009 that exposes area high school and home-schooled students to science and its many possibilities. A wide range of academic departments are collaborating on the program, which is scheduled to run once a month during the school year.
While the format sometimes varies, programs normally feature a public presentation by a Wittenberg faculty member on an accessible science topic, likely something outside the typical high school curriculum. On April 21, McWhorter will discuss the development of embryos and how humans are actually very similar to many other animals.
After a continental breakfast in the David L. Hobson Atrium, students take part in a science experience led by current Wittenberg students and their professors. McWhorter and a group of students currently studying at Wittenberg will lead participants in observations of live chicken and zebrafish embryos.
"Students will be able to cut a small window in a chicken egg to view the embryo inside," McWhorter said. "The heartbeat of the embryo can actually be visualized this way, too."
A Wittenberg faculty member since 2007, McWhorter graduated from Marietta College in 2000 and went on to earn her Ph.D. from The Ohio State University in 2005. Her research interests include the development of the nervous system in vertebrate embryos, and she teaches a variety of courses at Wittenberg, including developmental biology and molecular neurobiology.
Wittenberg Saturday Science is funded by a grant from the Transformational Investment Funds, set aside by the university's board of directors.
There is no cost to participate in Wittenberg Saturday Science, and the public is welcome to attend the lecture portion. However, space is limited for the hands-on experience. To register for the event, go to http://www.wittenberg.edu/science-outreach. For more information, emails can be sent to science-outreach@wittenberg.edu.
Written By: Ryan Maurer