2012-13 Wittenberg Series Continues With Performance By Award-Winning American Brass Quintet
Published Feb. 20, 2013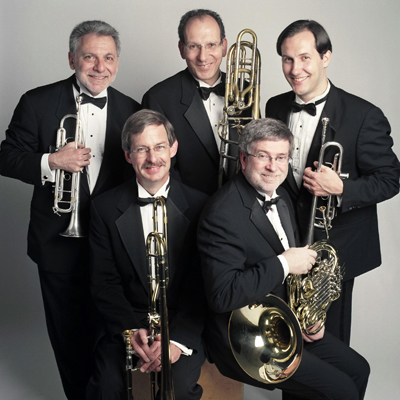 Springfield, Ohio – The American Brass Quintet, the 2013 recipient of Chamber Music America's highest honor, the Richard J. Bogolmolny National Service Award, will perform as part of the 2012-13 Wittenberg Series at 7:30 p.m. Tuesday, March 19, in Wittenberg University's historic Weaver Chapel.
All Wittenberg Series events are open to the public free of charge. The visit by the American Brass Quintet was made possible through the support of Gil Belles, Wittenberg class of 1962.
For 53 years, the American Brass Quintet has promoted brass chamber music to audiences throughout the world, performing in some of the most famous venues across five continents. Currently in residence at the Juilliard School of Music and the Aspen Music Festival, the American Brass Quintet regularly offers its expertise in chamber music performance and training through a program of mini-residencies during its touring season.
In addition to its Wittenberg Series performance, American Brass Quintet members will host a masterclass for Wittenberg students at 4 p.m. the same day in Room 100, Krieg Hall.
The five members who currently make up the American Brass Quintet are trumpeter Raymond Mase, trumpeter Kevin Cobb, horn player David Wakefield, tenor trombonist Michael Powell and bass trombonist John Rojak. The iconic musical group has a discography of 55 recordings and is credited with the premieres of more than 150 contemporary brass works.
Now in its 30th year, the Wittenberg Series brings distinguished lecturers and performing artists of national and international prominence to the Wittenberg campus and Springfield community. To make special arrangements, reserve a Series poster, or become a friend of the Wittenberg Series, contact Jeannine Fox at 937-206-3539 or via email at jfox@wittenberg.edu.
Written By: Megan Conkle