2012-13 Wittenberg Series Concludes With IBM Endowed Lecture In The Sciences By Geoscientist Richard Alley April 4
Published Mar. 18, 2013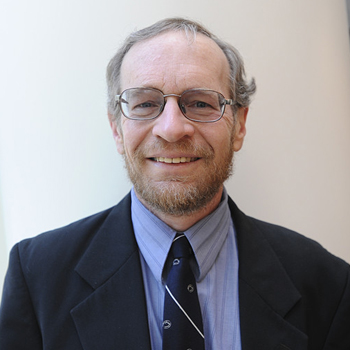 Springfield, Ohio – The final Wittenberg Series event of the 2012-13 academic year will feature Geoscientist Richard Alley, who will present the IBM Endowed Lecture in the Sciences at 7:30 p.m. Thursday, April 4, in Bayley Auditorium in the Barbara Deer Kuss Science Center.
Alley's presentation is titled "Good News in the Greenhouse? Energy, Environment, Economics and Our Future." Like all Wittenberg Series events, the IBM Endowed Lecture in the Sciences is open to the public free of charge.
Author of Earth: The Operators' Manual and host of a 2012 PBS documentary by the same name, Alley has written more than 170 scientific publications and contributed to the United Nations' Intergovernmental Panel on Climate Change with former United States Vice President Al Gore, which earned a Nobel Prize in 2007.
The Evan Pugh Professor of Geosciences at Pennsylvania State University, Alley was awarded the Seligman Crystal and the Louis Agassiz Medal, both in 2005. Three years later, he was elected to the National Academy of Sciences, and in 2010 he was elected a Fellow of the American Academy of Arts and Sciences.
In addition to his IBM Endowed Lecture in the Sciences, Alley will give a Student-Faculty Lecture at 3:50 p.m. Thursday, April 4, also in Bayley Auditorium. The title of his Student-Faculty Lecture is "Bungee Jumping Off the Climate Rollercoaster."
Funded by a gift to Wittenberg from the IBM Corporation, the IBM Endowed Lecture in the Sciences has been a part of the Wittenberg Series since the 1982-83 academic year. The lectures are designed to bring distinguished scholars to campus to enhance the role and image of science on a liberal arts campus and to bring about a larger understanding and appreciation of science as a most crucial contemporary exercise.
Now in its 30th year, the Wittenberg Series brings distinguished lecturers and performing artists of national and international prominence to the Wittenberg campus and Springfield community. To make special arrangements, reserve a Series poster, or become a friend of the Wittenberg Series, contact Jeannine Fox at 937-206-3539 or via email at jfox@wittenberg.edu.
Written By: Megan Conkle '14