Wittenberg Professor Presents Exhibit At Springfield Center For The Arts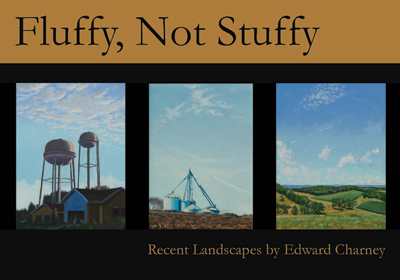 Springfield, Ohio – The Springfield Center for the Arts at Wittenberg University presents an exhibition of recent landscapes by Associate Professor of Art Edward M. Charney in the Halley Gallery through Sunday, June 2.
The exhibition, "Fluffy, Not Stuffy," represents a significant grouping of Charney's current research. The oil and wood images include large (6x8) paintings titled Twin Towers, Harvest and Happy Valley.
Charney earned his Bachelor of Arts degree from Indiana University of Pennsylvania in 1979 with a major in metallry and a minor in painting and art history. He received his Master's Degree from Edinboro University in 1982, where he was a painting major with a sculpture minor. He also received a B.A. in Education from Edinboro University of Pennsylvania.
Charney has taught art at several institutions in the United States, including Behrend College, Edinboro University, Villa Maria Academy, Penn State-Sharon Campus, Towson State, Wartburg College, Harford Community College and Wittenberg University. His paintings can be found in several collections across the country, and he is currently represented by the Keny Gallery in Columbus, Ohio.
Written By: Ryan Maurer