Wittenberg Earns Mention In Annual Guide To Green Colleges
Wittenberg Earns Mention In The Princeton Review's Guide To Green Colleges
Published April 22, 2013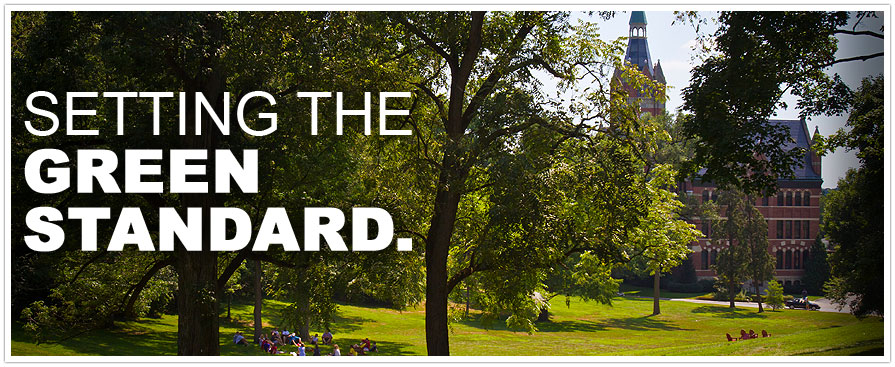 Springfield, Ohio – Wittenberg University has been named as one of the most environmentally responsible colleges in the United States and Canada in the recently released edition of the free downloadable book The Princeton Review's Guide to 322 Green Colleges.
The Princeton Review chose schools for the guide based on a 50-question survey conducted in 2012 of administrators of hundreds of four-year colleges. The company analyzed data from the survey about the schools' course offerings, campus infrastructure, activities and career preparation to measure their commitment to the environment and to sustainability.
The 215-page guide was published on Tuesday, April 16. It can be downloaded at www.princetonreview.com/green-guide and www.centerforgreenschools.org/greenguide.
"Wittenberg University aims to shape its students into concerned, conscientious and responsible global citizens," reads the Wittenberg entry in the guide. "Fortunately, the administration realizes that, in order to accomplish this feat, it must set a strong example. To that end, the university has certainly picked up the "green" torch and has begun implementing some commendable environmental policies."
The entry goes on to highlight pledges made by the university administration to reduce electricity consumption by 20 percent by the year 2020 as part of a wider sustainability initiative. To do this, Wittenberg is pursuing LEED certification for all new construction and renovations, starting with the opening of Blair Hall in August 2010.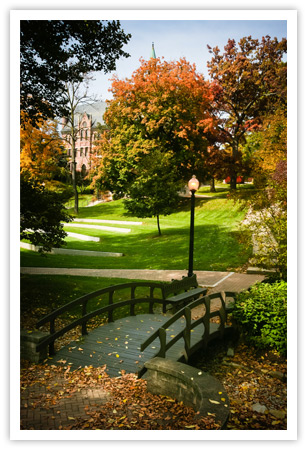 The $5 million construction project resulted in the first LEED certification in Clark County. Blair Hall attained Gold certification through LEED, which stands for Leadership in Energy and Environmental Design, an internationally recognized green building certification system.
LEED promotes sustainable building through an accreditation system registered by the United States Green Building Council and evaluated on a point system covering seven environmental impact areas: sustainable site, water efficiency, energy and atmosphere, materials and resources, indoor environmental quality, innovation and design process, and regional priority credits. The system provides for third-party verification that a building was built or renovated using strategies intended to comply with these standards.
The end result isn't just good for the environment. It makes Wittenberg a safer and cleaner community, and it has a significant potential impact upon the university's budget. Estimated heating, ventilation and air conditioning savings total more than $6,500 per year, while total water use savings are estimated at $140 per year.
Other initiatives mentioned in the entry include a pledge to carefully meter buildings around campus in order to collect data that will be used to influence behavioral modifications and the Eco-House, which offers residence to students who pledge to live an eco-friendly lifestyle that includes maintenance of an on-site garden and compost bin, recycling efforts, the purchase of local and/or organic items, and the usage of energy-efficient appliances.
The Princeton Review created its Guide to 322 Green Colleges in partnership with the Center for Green Schools (www.usgbc.org) at the U.S. Green Building Council (USGBC)), with generous support from United Technologies Corp. (www.utc.com), founding sponsor of the Center for Green Schools.
Founded in 1981, The Princeton Review (www.PrincetonReview.com) is a privately held education services company headquartered in Framingham, Mass. The company offers test preparation services, tutoring and admissions resources, online courses, and more than 150 print and digital books published by Random House, Inc.
Written By: Ryan Maurer