Wittenberg University TRIO Upward Bound Program To Present Author/Poetess Ida Stevenson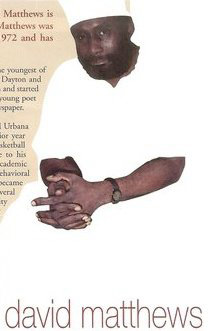 Springfield, Ohio – The Wittenberg University TRIO Upward Bound Program presents A Day in the Life of Making Bad Decisions… and the Consequences with Miss Maggie, featuring author/poetess Ida Stevenson at 11 a.m. Wednesday, July 10, in Bayley Auditorium in the Barbara Deer Kuss Science Center, 315 Bill Edwards Drive. The program is free and open to the public.
A Louisiana native, Stevenson has lived in Dayton, Ohio, since 1953. Her first book of poetry, Poetry is the Song of Life, was published in 1998 and will soon enjoy a second edition release.
Published in a variety of magazines, newspapers and anthologies across the country, Stevenson has also appeared on radio and television talk shows. A member of the National Federation of Music Club since 2000, Stevenson was selected as "Poet-in-Resident" for United Health Services Dayton Middle School's After-School program for the 2000-2001 school year.
Stevenson's appearance was arranged by David Matthews, a poet, author and musician who is a member of this year's TRIO Upward Bound faculty. Matthews was discovered in 1972 by world-acclaimed poet Nikki Giovanni and has since made a lasting impression in the world of poetry.
Matthews graduated from Roosevelt High School in Dayton. At 16 he began writing, but he says that he "...didn't pick writing, it found him." He wrote more than 100 poems that summer, many of which were printed in a column in the school newspaper. The first child in his family to graduate from college, Matthews graduated from Urbana University with a B.S. in Behavioral Science, a B.A. in Sociology and a minor in Theater and Poetry in 1974.
Matthews was Urbana's first author to be published. His books are in libraries across the country, and his work is studied in poetry 101 courses in Colorado and Tennessee.
While a junior in college, he sent 25 of his poems to Giovanni. He later received a call from her, and through the Black Studies Department at the University of Dayton (UD), Matthews began performing at UD and also at Wilberforce with Giovanni. Since then, he has performed in 21 different states at more than 300 colleges and also in Europe.
Matthews was awarded the National Poem of the Year Award from the Los Angeles American Poet Society twice, first in 1973 for his poem, "America, Ain't You got No Shame" and again in 1976 for the poem, "They say Bicentennial, But We Are The Ones That Overcame, Can You Get To That?" He was the youngest poet ever to receive the award and the only person to receive it twice. In addition to many other awards, Matthews received Dayton's Top 10 African American Award in 2006.
Matthews has performed with a variety of artists, including Gil Scott-Heron, the group WAR, and Grover Washington Jr. Today he often performs with a seven-piece band that provides mood music for some of his works. In other pieces, the musicians put down their instruments and respond to Matthews' lines verbally, becoming actors onstage.
The author of three books of poetry: the feel of FEELING (1976), Time Brings About a Change (1980) and Message (1984), Matthews released a CD, A Poetic Awakening, in 2002. Currently working on his fourth book and second CD, he continues to reach audiences throughout the country and makes an impact in the community through his art.
Written By: Phyllis Eberts