Wittenberg Welcomes Amnesty International USA Director To Lead Discussion Panel On Drones And Terrorism
Published Sept. 26, 2013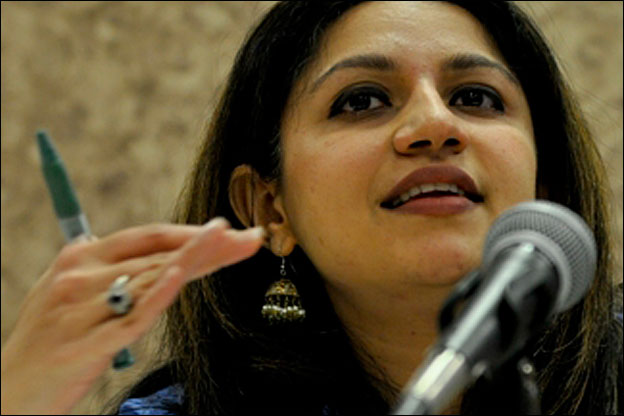 Springfield, Ohio – Wittenberg University will host a panel discussion titled "Drones and Terrorism: The Ultimate Miscalculation" at 4:15 p.m. Wednesday, Oct. 2, in Room 105 of the Joseph C. Shouvlin Center for Lifelong Learning, 737 N. Fountain Ave.
Featured speakers include Rafia Zakaria, the first Pakistani American woman to serve as a Director for Amnesty International USA; Steve Fryburg, director of the Dayton International Peace Museum, and YU Bin, professor of political science at Wittenberg University. The panel discussion will focus on the use of drone warfare and will consider its effectiveness. Panelists will also discuss the legality and humanity of the use of drones in war.
Zakaria will also present "The Impact of the War on Terror on Pakistani Women's Health: The Destruction of the Lady Health Worker Program" from 9:40-11:10 a.m. Thursday, Oct. 3, in Room 205 of Carnegie Hall. This is a class meeting, but it will be open to a limited number of community members. If interested, contact Professor of Sociology Jerry Pankhurst at jpankhurst@wittenberg.edu.
Finally, Zakaria will present "Sharia Law in the American Courtroom: Protecting Muslim Women" at 4 p.m. on Thursday, Oct. 3, in Bayley Auditorium. The presentation is followed by a reception at 5 p.m. in the Hobson Atrium of the Barbara Deer Kuss Science Center.
All events are free and open to the public.
Written By: Leigh Hall and Jenny Klose '15