Tradition Continues As Wittenberg Hosts Installation Of New Bishop Of ELCA Southern Ohio Synod
Wittenberg Hosts Installation Of Bishop Of ELCA Southern Ohio Synod
Published Oct. 24, 2013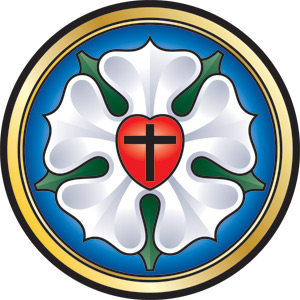 Springfield, Ohio — Wittenberg University has shaped young minds as a leader in liberal arts education while maintaining a close relationship with the Lutheran Church for more than 160 years. The tradition continues Saturday, Oct. 26, as Wittenberg hosts the Installation of The Rev. Suzanne Darcy Dillahunt to the office of Bishop of the Southern Ohio Synod of the Evangelical Lutheran Church in America (ELCA).
The installation service for Dillahunt, who was elected June 8 to a six-year term as bishop of the ELCA's Southern Ohio Synod during an assembly hosted at Wittenberg, will begin at 11 a.m. in the university's historic Weaver Chapel. Outgoing ELCA Presiding Bishop Mark Hanson will lead the service, with preaching by The Rev. Dr. Walter Taylor, Ernest W. and Edith S. Ogram Chair of New Testament Studies at Trinity Lutheran Seminary in Columbus, Ohio.
Not only is Wittenberg serving as the host site of the installation, but members of the university community have taken leadership roles in the planning process. David and Carol Matevia Endowed University Pastor, The Rev. Rachel Tune, has served on the installation planning team, and University President Laurie Joyner will serve as one of the lectors during the service. In addition, four sets of communion ware have been specially designed by Wittenberg Professor of Art Scott Dooley. The sets will be presented to the Southern Ohio Synod and used during the installation service.
Numerous Wittenberg students will also participate in the service, including Dillahunt's son, Nathaniel, class of 2015 from Marysville, Ohio. Her husband, The Rev. Brian Dillahunt of First English Lutheran Church in Lancaster, Ohio, will read the Gospel message.
Dillahunt is replacing the retiring Bishop Callon Holloway Jr., who is the father of two recent Wittenberg graduates.
"We are honored to be chosen by Bishop Dillahunt as the site for her installation," Joyner said. "Our Lutheran heritage is a central tenet of our mission and educational approach, and we are excited to celebrate with Bishop Dillahunt as a member of our parent community and as a leader in the ELCA."
Dillahunt has served as assistant to the bishop in the ELCA Southern Ohio Synod since 1997. Prior to that, she served as pastor of Grace Lutheran Church in Eaton, Ohio, from 1994 to 2005, Peace Lutheran Church in Gahanna, Ohio, from 1990 to 1994, and Christ Lutheran Church (now known as Faith in Christ Lutheran Church) in Springfield, Ohio, from 1987 to 1990.
Dillahunt earned a bachelor of arts in political science from the University of Arizona in 1981 and a master of divinity from Trinity Lutheran Seminary in 1986. Trinity was founded in 1978 after a decision was made by the ELCA to consolidate Evangelical Lutheran Theological Seminary in Columbus and Hamma Divinity School at Wittenberg. Hamma had served as the theological department of Wittenberg since its inception in 1845.
The ELCA was formed in 1988 from three separate North American church bodies: the American Lutheran Church, the Association of Evangelical Lutheran Churches and the Lutheran Church in America. Today, the ELCA is one of the largest Christian denominations in the United States, with more than 4 million members in nearly 10,000 congregations across all 50 states and the Caribbean region. The ELCA emphasizes the saving grace of God through faith in Jesus Christ, unity among Christians and service in the world, with roots in the writings of the German church reformer, Martin Luther.
One of many ways in which Wittenberg honors its Lutheran heritage is through its Martin Luther Scholar Award program. Congregations can nominate deserving students for an $80,000 scholarship ($20,000 per year for four years) to Wittenberg in an effort to educate leaders in churches, communities and the world while developing a sense of vocation and provide opportunities for leadership development.
Dillahunt's installation service is a Reformation Festival Eucharist, the first of two such events scheduled for a busy weekend in Weaver Chapel. On Sunday, Oct. 27, the 2013-14 Wittenberg Series continues with the university's annual Festival Choral Eucharist for Reformation, led by David and Carol Matevia Endowed University Pastor, The Rev. Dr. Anders Tune, at 7:30 p.m.
Founded in 1845, Wittenberg University has been nationally recognized for its accessible professors, classroom experience and teaching excellence. Known for providing an active, engaged learning environment and reflecting its Lutheran heritage, Wittenberg challenges students to become responsible global citizens, to discover their callings, and to lead personal, professional and civic lives of creativity, service, compassion and integrity. Learn more at www.wittenberg.edu.
Written By: Ryan Maurer