Parents Letter
Dear Wittenberg Parents,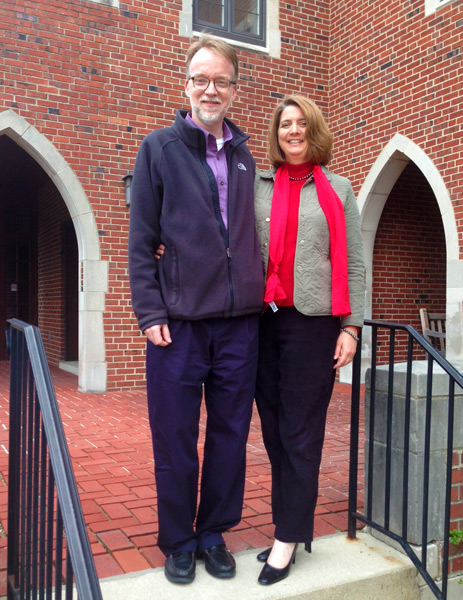 The last days of summer are upon us and our students are preparing to make the trek back to Wittenberg for an exciting school year. Soon the campus will be ablaze with fall color and the hum of activity as students head off to class, meet new friends and participate in new activities.
Wittenberg's motto is "Having light we pass it on to others." As members of the Parents Association, you all have the opportunity to join with us to spread the word about the wonderful world that is Wittenberg. Volunteer opportunities for parents are abundant both on campus and in your communities. Parents can provide resources for activities such as representing Wittenberg at local college fairs; contacting prospective students and their parents; helping with Move-In Day; or offering internships to students.
The Parents Executive Committee meets twice a year—in the fall on Friday of Family Weekend and in the spring the day of the Honors Convocation. Please let us know if you would like to serve on that board or if you would like to help with an activity in your hometown.
Mark your calendars now for Family Weekend September 27-29, 2013. This is a great weekend to reunite with your student, meet other parents and enjoy many activities on campus including the farmers market, choir variety show, men's and women's athletic events and, perennial favorite, star gazing at the observatory.
We are here to support you and answer any questions you may have. Please don't hesitate to contact us.
Join us. Be the light. Pass it on.
Steven '86 and Kristen '87 Roach