African and Diaspora Studies is the study, research, interpretation, and dissemination of knowledge concerning African American, African, and Caribbean affairs and culture.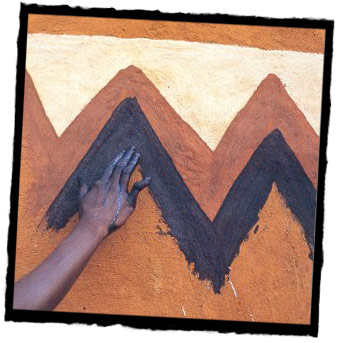 Why offer African and Diaspora Studies?
1) African and Diaspora Studies occupies a central, not peripheral role in understanding modern American life. It acknowledges that people of African descent have contributed significantly to the making of the United States and have played a vital role in world history and culture.
2) African and Diaspora Studies directly engages the issues of race and difference, pulling together courses that are relevant to an increasingly diverse world, a world within which our students need to know how to function.
Because African and Diaspora Studies embraces a wide spectrum of experiences and issues, the program is multi-and interdisciplinary in its approach. Students can choose courses among many disciplines: English, history, sociology, music, geography, religion, political science, Spanish and theatre and dance. As a program which embodies the liberal arts mission, the primary objectives of the Africana minor are to
1) Foster interdisciplinary study in the humanities, arts and social sciences. 
2) Stimulate students within a learning environment that encourages appreciation of the history and culture of African peoples. 
3) Explore the diversity and range of thought in the African Diaspora.
4) Teach the economic, psychological and social situation of Blacks past and present.
The Program Advisory Committee, drawn from faculty members teaching in the program and others who have research interests in the field, will administer the program. Current members of the PAC are: Lori Askeland, English; Warren Copeland, Religion; Keith Doubt, Sociology; Christine McIntyre, Spanish, and Scott Rosenberg, History.
Senior Project
During the senior year, our minors are required to complete a two-credit Senior Project that explores the Black Diasporic connections between academic disciplines. Students often study and analyze the intersection of African and Diaspora Studies and their major. For example, one student produced and directed a compilation of scenes from plays by two important African American playwrights while another planned a Black Knowledge Conference for the Wittenberg community in conjunction with the Office of Multicultural Student Programs.
Study abroad
African and Diaspora Studies minors travel abroad to Africa and South America to study issues concerning the African Diaspora. For the last several years, Professor of History Scott Rosenberg has led a popular, four-week summer program to the South African Kingdom of Lesotho. Participants take two courses in African and Diaspora Studies (ADST 270 and History 270) and work with Habitat for Humanity and local orphanages.