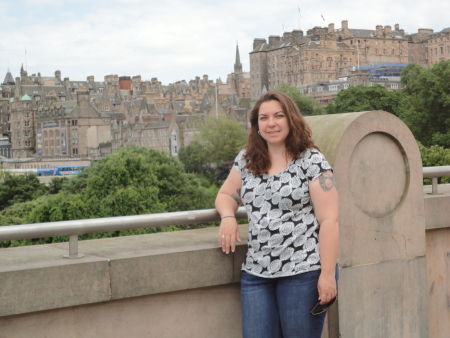 Courses Taught
BUSN 110 – Business & Econ Statistics
Academic Background
M.S., Wright State University, 2010
B.S., Wright State University, 2007
Awards & Recognition
Nominated for Outstanding Graduate Teaching Assistant Award
Graduate Student Excellence Award
Publications:
Hennessy, M. B., Deak, T., Schiml-Webb, P. A., Carlisle, C., & O'Brien, E. (2010). A Second Daily Maternal Separation Evokes a Separation-Specific Rise in Core Temperature and Sensitized Behavioral Response in Guinea Pig Pups. Physiology & Behavior.
Perkeybile, A., Schiml-Webb, P. A., O'Brien, E., Deak, T., & Hennessy, M. B. (2010).  Anti-Inflammatory Influences on Behavioral, but Not Cortisol, Responses During Maternal Separation. Psychoneuroendocrinology.
LaHuis, D. M., Clark, P., & O'Brien, E. (2011). An Examination of Item Response Theory Item Fit Indices for the Graded Response Model. Organizational Research Methods.
O'Brien, E. & LaHuis, D. M. (2011). Do Applicants and Incumbents Respond to Personality Items Similarly? A Comparison Using an Ideal Point Response Model. International Journal of Selection and Assessment.
Research Interests
Erin's current research interests include item response theory and differential item functioning for selection tools.