TorchAds continues revenue generation for school newspaper.
April 25, 2010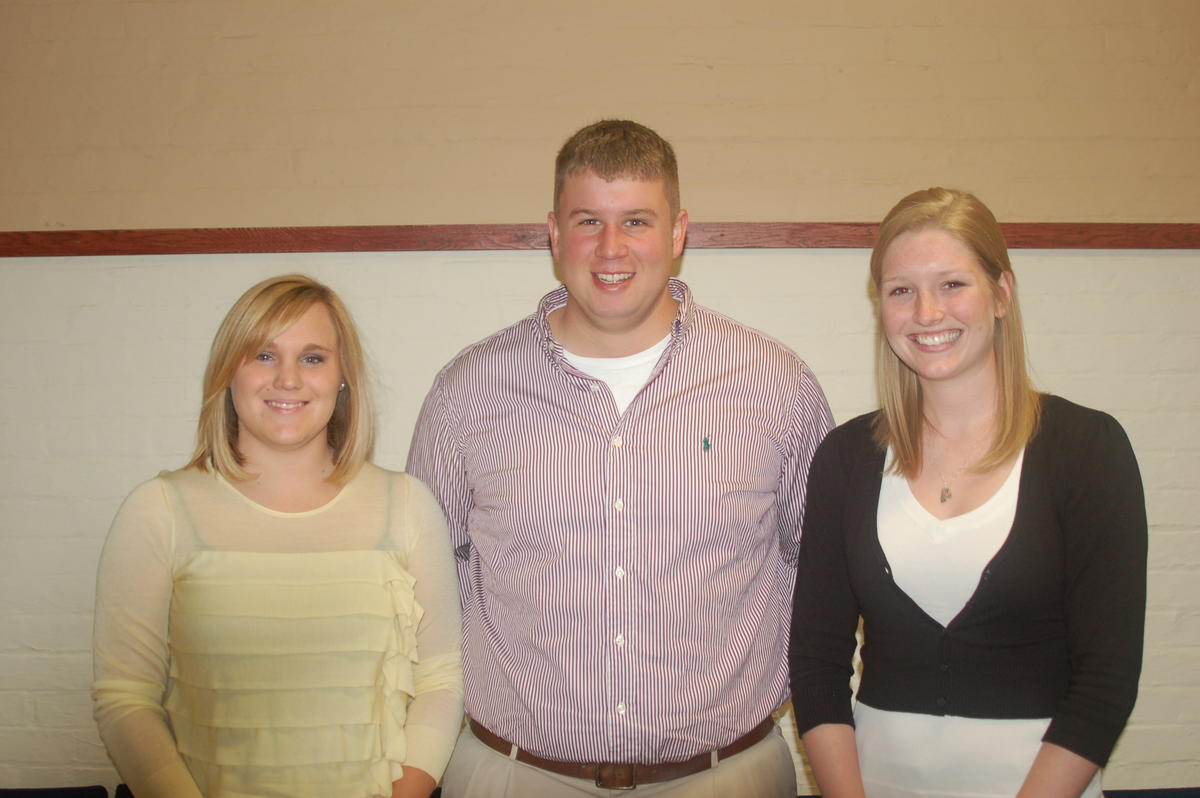 Springfield, OH –This spring Karen Girard, Maggie Curtis, and Clay Hewson continued to make improvements for the Torch. By generating advertising revenue and increasing clientele the TorchAds WittConsultants moved deeper into the local advertising market. Overall, Curtis, Girard, and Hewson generated revenue of $2604.50 this semester. Over the course of the semester the team was able to generate revenue due in large part to attracting 10 new advertisers while retaining relationships with repeat advertisers.
Meet the WittConsultants
Karen Girard '10 is a senior Management major with an Africana Studies minor from Delaware, Ohio. During her time at Wittenberg, Karen was a member of the Wittenberg women's soccer team helping lead the team to two consecutive conference championships as well as two appearances in the NCAA tournament. Karen is a member of Tau Pi Phi, the national honors society of Business and Economics. During the 2009 spring semester in Management 340, Girard and team members created a marketing analysis and plan for Project Jericho, a non-profit organization that provides a variety of performing arts workshops, artist residencies and family performances to at-risk youth and their families. Girard also volunteered for Project Jericho working with at-risk youth in an art class at Keifer Alternative school as well as took part in a six week module for youth and families opening up doors to artistic minds. For the past two years Karen has worked in the women's soccer office actively working with the team and head coach Norman Riker.
Maggie Curtis '11 is a junior from Louisville, Kentucky. She is a management major with political science and communication minors. For the Wittenberg University Office of Admission she organizes visits for prospective students as well as gives tours for visiting families. An active member of Alpha Delta Pi sorority, she was recently elected Finance Vice President. Curtis participates in intramural athletics and has captained several teams. This past summer, Curtis spent six weeks in Bregenz, Austria studying Business Ethics and traveling throughout Western Europe. She plans to pursue a career in guest relations or hotel management.
Clay Hewson '10 is a senior management major with extensive study in political science. Hewson, from Louisville, KY, is member of the football team and a two year starter; he works as a supervisor of intramural athletics for the athletic department. Hewson worked with the Creative Advertising Partnership with the Community Service office as a consultant developing an ad campaign that related the benefits of certain sites to desired worksites like Disney World or Sea World. He enjoys fishing, boats, and anything to do with water and is very interested in advertising and sales. After college, Hewson plans to pursue a job in sales.
###
Wittenberg Center for Applied Management (WittCAM): The Wittenberg Center for Applied Management, better known as WittCAM, offers alternative coursework to upper-level students who are focused in management. As an alternative to a classroom-based course, WittCAM provides students with the opportunity to serve as consultants to businesses, government agencies and not-for-profit organizations. Students and organizations have a choice of opportunities, including: Small Business Institute, WittConsultants, Business Internship, and the Creative Advertising Partnership. Students may work in groups or as individuals on projects. Some projects require specific business course prerequisites; these vary depending on the nature of the project. Directed by Professor Pamela Schindler and with the help of two student directors, more than 480 students have been involved in WittCAM projects since 1975.