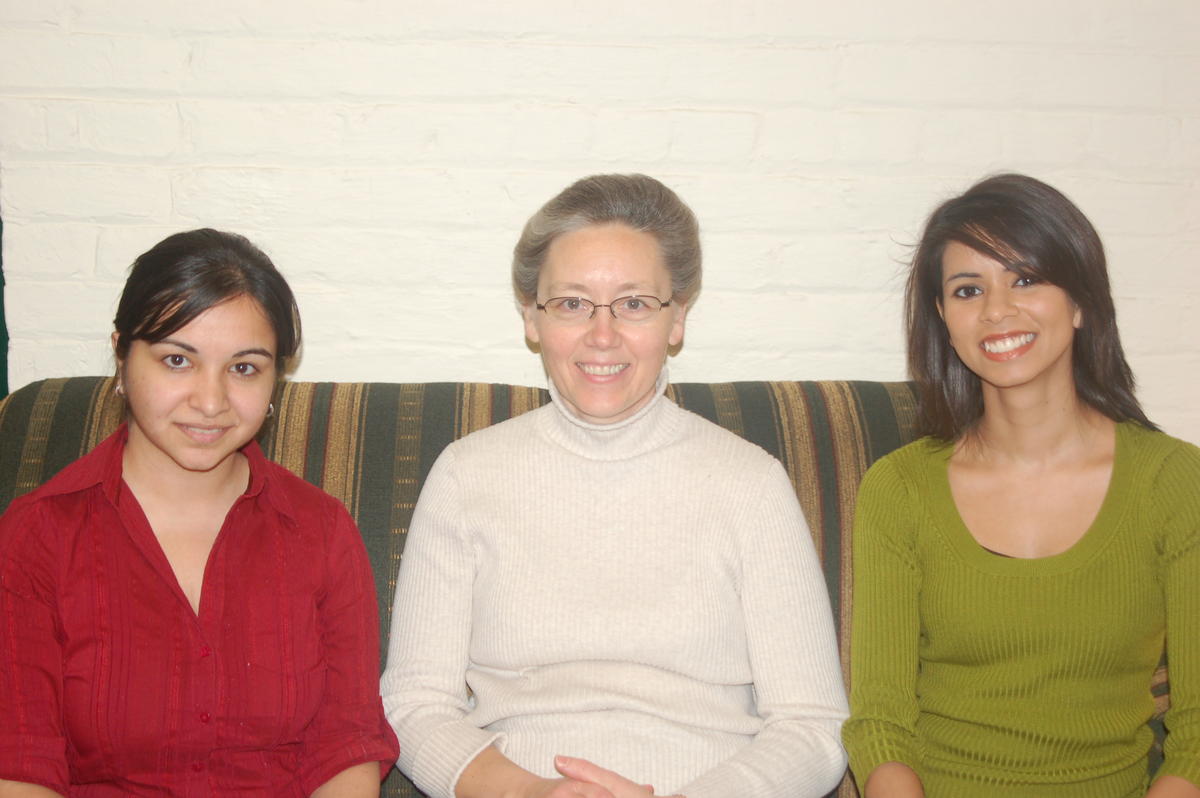 Springfield, OH- In the spring of 2010, Senior Tathir Asgerali and Junior Vinisha Lal worked with local company The Candy Print Shop. The company started 5 years ago by Susan Badertscher who always had an affinity towards chocolate. Susan reached out to the WittCAM team to seek assistance for her booming business. As part of the project, Tathir and Vinisha assembled a business plan for the company using the software BusinessPro and a marketing plan involving a comprehensive SWOT Analysis of the company. Gathering all the research to complete each plan required several interviews, surveys and customer testimonials. The team of two also created two internships on behalf of the company to hire students for accounting/bookkeeping and web design help in the summer of 2010. Overall, the team hopes to help The Candy Print Shop grow and thrive as a business and possibly open a new store in a different location.
Vinisha Lal '11 is a Junior Business major with a focus in the Human Resource field. Currently she is involved with 2011 Cabinet serving as Vice President of her class and Wittenberg Human Resource Management Association also serving as the President. She also is a member of the Senate Finance Committee and Build A Better Wittenberg. Along with extracurricular involvement, she is the Information Desk Student Manager and a Faculty Aide for the Management Department. In the past, Vinisha has worked with her Human Resource class to complete a Wage and Benefits Survey Analysis in cooperation with the Springfield Chamber of Commerce and over 130 local companies. After graduation, she hopes to continue her education in Human Resource Management through a Masters degree
Tathir Asgerali is a senior Business Management Major and International Studies minor from Tanzania, E. Africa. She received the International Student Scholarship Grant, which gave her the opportunity to pursue higher education. Asgerali is currently a Student Promotion Coordinator intern for the marketing specialist of Sodexo Services where she assists in developing dining promotions using different campaigns. She also works at the Thomas Library both at the front circulation and the AV Media desk. Last academic year Asgerali was the vice president of the student organization, American International Association, where she coordinated four major campus wide events. She is fluent English, Swahili, Hindi, Urdu and Gujarati. She enjoys watching Indian movies, playing table tennis and catching up with her friends and family back home. Her future plans include getting a full time management job and pursuing MBA and Masters in Public Health degrees.