October 5, 2008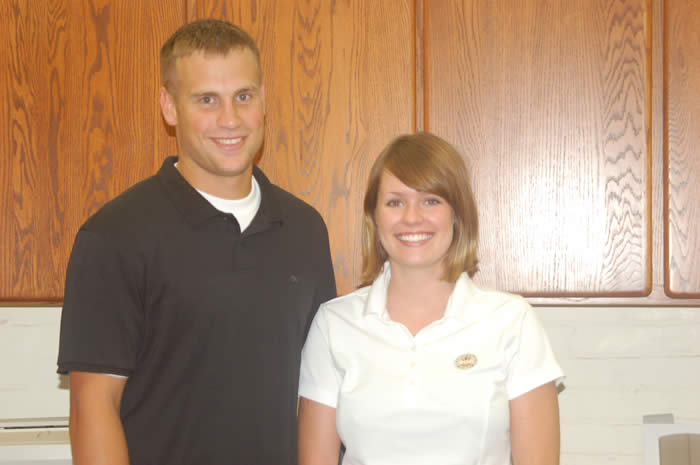 Springfield, OH---
This fall Kait Knight and Patrick Williams will be implementing improvements in The Torch's current advertising systems.  Knight and Williams seek out new clients for the Torch and helping these clients create ads that are specifically focused toward the Wittenberg community.  Money raised will support the campus newspaper, while ads will benefit students and faculty who are looking for new places to try in Springfield.  Project plans include creating a new billing processes and invoices, sample ads, and a database with client information.  By the end of their project Knight and Williams will have created a new advertising system appropriate for the Wittenberg Torch staff.
Kait Knight '09 is a senior from Lorain, Ohio. She is a management major with concentrations in marketing and operations. The past two summers she has worked as a merchandiser for a alcohol distributor where she created point of sale displays and covered sales representatives' routes. Knight plans to use her previous sales experience to help her sell advertising for the Wittenberg Torch this semester. Currently, she is working for Sarah Dundon, the management department's Academic Assistant. She looks forward to graduating this December, and plans to start job searching in the areas of sales and marketing.
Patrick Williams '09 is a senior management major from Plainfield, IN.  Williams has served as sales and marketing intern for Qbase, a leading technology solutions company based out of Dayton, OH.  In addition, he has worked with the University communications office developing media guides and programs.  At Wittenberg, Williams is the captain of both the varsity football and baseball teams while compiling several awards and school records.  In his spare time, he enjoys spending time with his family and friends.