January 24, 2008
Springfield, OH – WittCAM students Josh Fiebiger, Andrew Kent, Dana Reamsnyder, and Anthony Cook are working this semester on a marketing program for a client who owns property in the South Fountain Historical District of Springfield. Throughout this project the group plans to put together a list of deliverables to aid in the development of both the client's personal business and the community as a whole. In order to achieve these goals the students will conduct interviews and secondary research to learn more about the business and the community, perform a SWOT analysis, and develop a marketing plan.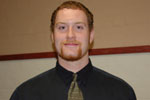 Anthony Cook '08, from Cincinnati, Ohio, is a senior screenwriting/movie production major with a minor in creative writing.  He is currently working on a WittCAM project dealing with historic real-estate.  Cook worked for C.J. Phoenix, owned by the president of Real Estate Investment Associate of Cincinnati from May 2002 to August 2004 and last summer he interned in Los Angeles, California with POW! Entertainment.  He is currently employed at Walgreen's where he has worked in customer service since November 2001 and is co-owner of AC and KP's car detailing business. He played football for Wittenberg for two and a half seasons. Cook plans to attend directing school at Los Angeles Film School after graduation.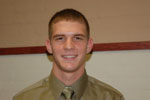 Josh Fiebiger '09, from Fletcher Ohio, is a Wittenberg junior majoring in management with a concentration in marketing and a minor in economics. Fiebiger has gained real life experience in both marketing and business management while helping run his family's three agri-businesses over the past four years. Fiebiger also gained skills in leadership and teamwork by being a current member of the Wittenberg varsity baseball team. In addition Fiebiger has gained experience in both marketing research as well as ad development while working with WittCAM's Creative Advertising Partnership on a branding campaign for WittPATH, the university's career services function. Fiebiger plans a career in agricultural marketing.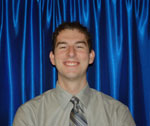 Andrew Kent '08, is a senior management major with a concentration in law and minor in economics from Granville, OH. He has worked on a marketing project for a local author and is currently working on a WittCAM project to launch a start up restaurant-related business. Kent has worked with Plant Essentials holding responsibilities for customer service and product placement and staging. During the summer he worked for Judge Craig Baldwin, at the Licking County Domestic Court, where he helped with the summary of case files, as well as worked on mailing lists and other court appointed tasks for the court's mediator. Kent also went to New Orleans as part of Primetime to help with Hurricane Katrina relief. In his free time, he enjoys watching movies, reading, and sports. Kent plans to pursue a marketing career in the Columbus area when he graduates and plans to attend graduate or law school in the future.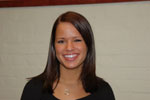 Dana Reamsnyder '09, from Eden Prairie, Minnesota, is a Wittenberg junior management major with a concentration in marketing.  Reamsnyder currently works in the Wittenberg University accounting office, where she is responsible for writing and recording journal entries and reconciliations.  She is also employed with Bath and Body Works in Columbus, OH as a sales associate.  Reamsnyder is an active member in her sorority, Alpha Delta Pi and was a previous member of the Wittenberg cross country and track teams.  In the future Reamsnyder hopes to pursue a career in marketing and advertising.