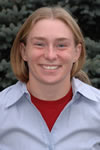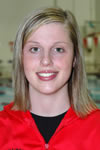 SPRINGFIELD, Ohio - On the morning of Saturday, October 6th, senior Communication Majors Keeley Buehler and Sarah Fetters will be presenting papers at the Ohio Communication Association conference. To present a paper to a national organization while still an undergraduate is a distinct honor, and the faculty and staff of the Communication Department are very proud to have such accomplished students in the discipline.
Sarah and Keeley, while both having the same great opportunity to speak at the O.C.A. conference, will be addressing very different topics. Sarah's paper, titled "A Critique of an All-American Team's Marketing Strategy," is about the Chicago Cubs baseball team and their marketing techniques to 13-to-26-year olds. She explores the ethics and trends of the Cubs' marketing by applying the Critical Process of media literacy. Keeley's paper is entitled "The Official Chanel Website: A Values Analysis and Neo-Aristotelian Critique." She takes a close look at the Chanel fashion website , analyzing model posture, site layout, and other factors that go into the presentation of the company using Value Analysis and Neo-Aristotelian Critique methods.
Both young ladies will be presenting a ten minute synopsis of their papers at the conference before communication scholars from all over the state. They have been working on their papers for years now, editting and polishing their works for an opportunity such as this. Congratulations to Sarah and Keeley on their tremendous accomplishment, and best of luck to them at the October 6th conference!
~Lukas Treu '09