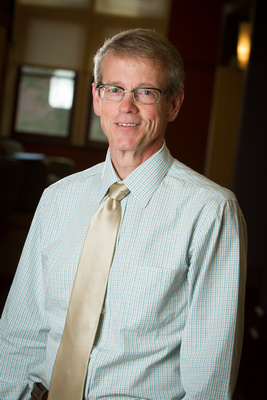 Phil Fraley rejoined Wittenberg's Education Department in August 2011.  Fraley's primary area of focus is special education.  He holds a Bachelor of Science degree in elementary education and special education from Bowling Green State University and a Master's degree from Wright State University.  He is certified/licensed in elementary education and special education with endorsements in typing, computer science, data systems, and transition to work coordinator.  Fraley holds administrative licenses for high school principal and superintendent.
Most recently, Fraley was a special education supervisor for the Northeastern Local School District in Clark County.  He has also worked at the Ohio Department of Education in the Office for Exceptional Children.  While at the state department, Fraley coordinated monitoring reviews of local education agencies for compliance with state and federal regulations regarding the education of students with disabilities.  Fraley was the director of special education at the Clark County Educational Service Center where he advised school officials and provided technical assistance to six local districts in the county.  Fraley taught in the Southeastern Local School District in Clark County.  He was a special education teacher as well as a computer instructor/coordinator.
Primary teaching responsibilities at Wittenberg include preparing teacher candidates to work with individuals with diverse needs and preparing those focusing on special education as a teaching area to effectively address individual need.