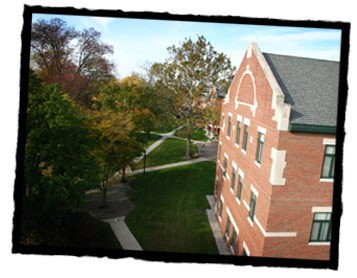 English Department Minors:


(Includes requirements for all English Department minors)
 
General English Minor - 20 Credits
Of these 20 credits in English, no more than two can be in a non-literature based course.
English 270: Literary Form and Interpretation
English 280A: British Literary Genealogies
English 290A: American Literary Genealogies
Eight credits at the 300-level
 
Journalism Minor - 20 Credits
English 241: Beginning Journalism
Communication 290S: Media Literacy
English 320: Advanced News Writing OR English 321: Advanced Feature Writing
Eight credits from the following...
Art 145A: Introduction to Computer Imaging
Art 241A: Introduction to Photography
Art 280A: Digital Photography
Communication 351: Media Law
Communication 491: Internship (must be approved for minor)
English 244: Opinion Journalism
English 320 or 321 (whichever is not taken for the core requirement above)
English 492: Internship (must be approved for minor)
 Senior minors will also submit a portfolio of their journalistic work with a brief reflective essay.
 
Creative Writing Minor - 21 Credits
English 240: Beginning Creative Writing
English 406: Capstone in Creative Writing (1 credit)
Sixteen credits from the following...
English 340: Topics in Advanced Fiction
English 341: Topics in Advanced Poetry
English 342: Topics in Advanced Creative Non-Fiction
English 343: Topics in Advanced Screenwriting
English 344: Summer Screenwriting Institute
Theater/Dance 240: Playwriting
​All of the above sixteen credits cannot be in the same genre of creative writing; students must take four credits each in at least two different genres.

NOTE: The creative writing and journalism minors can both be taken in combination with an English major with two courses overlapping; the journalism minor could also potentially overlap two courses with a communication major.
 
Certification for Teaching in English
Students interested in pursuing a course of study leading to a license to teach English should contact their advisor or the Education department for specific requirements.

 for the Integrated Language Arts Teacher Licensure Requirements.