Independent Study
Independent study (ENVS 490 or ESCI 490) is an excellent way to pursue environmental research or study related to topics of personal interest to you or your advisor.  To participate in an independent study, the student must be an Environmental Science Major or Environmental Studies Minor  and must meet requirements described in the Faculty Manual. In order for the experience to be a meaningful "adventure in scholarship," the student must have completed coursework in both their major and minor prior to preparing the independent study proposal.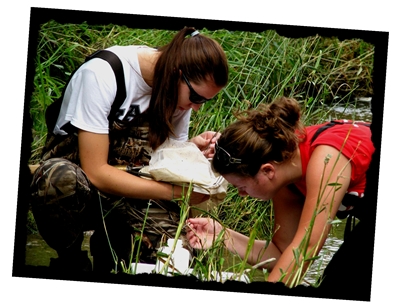 The student should meet with the potential supervising faculty member with a preliminary proposal to ascertain the appropriateness of the proposal for independent study and to solicit advice for developing the final proposal and bibliography. In addition, the student must meet with the Program Director to discuss the appropriateness of including the independent study in Environmental Science or Environmental Studies. The Independent Study Proposal must include a clear statement of the problem being addressed, methods of study, a tentative schedule of study, a bibliography, and the means by which the study will be evaluated upon completion. The proposal must also address rationale for including the study under the Environmental Science or Environmental Studies course listing as opposed to a similar course listing within the student's major department. This rationale may include a statement addressing both the environmental content and relevance of the independent study. .
The opportunities for independent study at Wittenberg are best characterized by a sampling of students and their respective studies: David Rush, '94 Geology and Biology, investigated the habitat and distribution of ground water fauna in riverine sediments of an Ohio stream system. He presented this work at the Ohio Academy of Science Annual Meeting and the National Conference on Undergraduate Research.
Jennifer Hathaway, '94 Biology, and Eric Monschein, '94 Biology, studied the seasonal movements and habitat use of spotted turtles in a southwestern Ohio fen. This work was presented at the Midwest Fish and Wildlife Conference and the National Conference on Undergraduate Research.
Daria Gere, '96 Interdepartmental Major, is studying the influence of ideas, such as ecological design and environmental sustainability, initiated and developed in intentional communities on the broader community.
Toby Dogwiler, '96 Geology, and Megan Porter, '96 Biology, are measuring the impact of human visitation on cave humidity and temperature. They will present this work at the National Conference on Undergraduate Research.