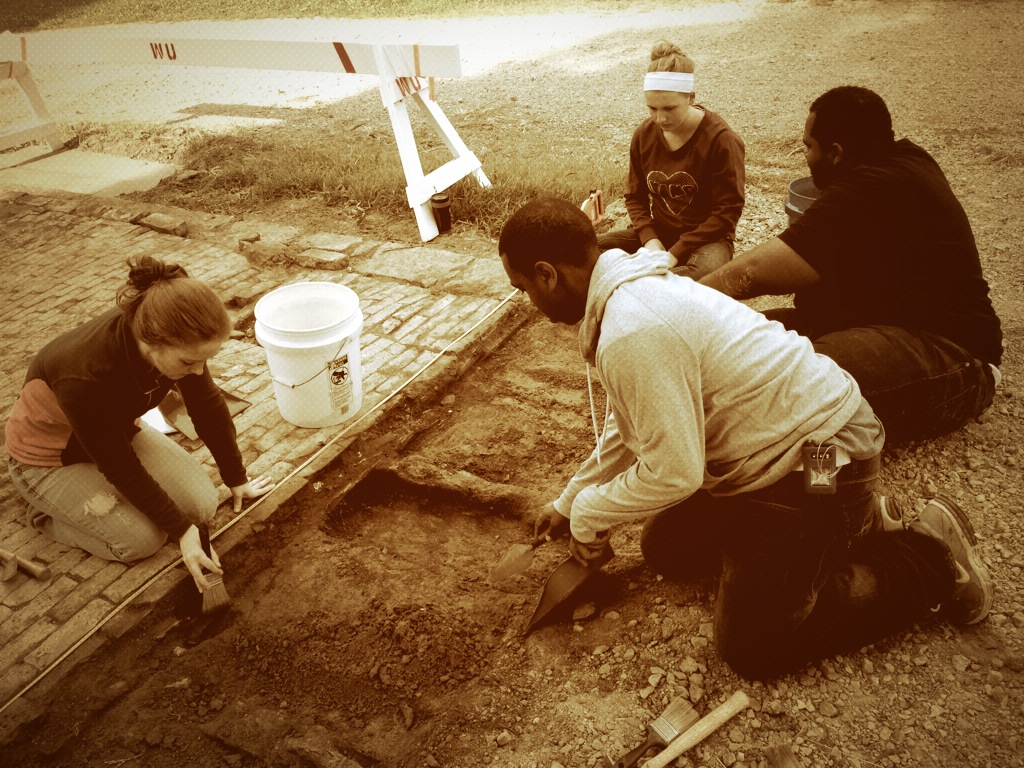 THE STUDY OF HISTORY IS A UNIQUE PATH TO THE PRESENT, WHILE FOSTERING AN UNDERSTANDING ABOUT THE PAST. 
As a history major, you will acquire skills in articulating different points of views, analyzing evidence and ideas, enhancing your ability to communicate your ideas in writing, and persuasively presenting your work to an audience. 
CRITICAL THINKING AND THE ABILITY TO UNDERSTAND DIVERGENT VIEWS IS A UNIVERSAL SKILL YOU WILL DEVELOP WHILE AT WITTENBERG.
Our history majors find rewarding careers in business, education, editing, and in both the public and private sectors.
EARN A MASTERS in HISTORY with our Partnership with MIAMI UNIVERSITY in Oxford, Ohio.
Wittenberg History Department Partners with Miami University to offer a BA-MA program in 5 years
If you have any questions about the History Department, our major, or Wittenberg, please contact Dr. Darlene Brooks Hedstrom, Chair of History.
"Any good, well-rounded liberal arts education is a strong foundation of business. Ultimately, you have to be able to write, speak, and think. Still, for me, history is singularly the best discipline for success in business. In history, you learn and become immersed in why people and groups do things over and extended period of time. History validates that people and organizations act in clear, recognizable patterns. You also learn about human nature. Behavior becomes very predictable, which is vital to understand in business because you have to be able to anticipate how people will behave; you have to stay ahead of actions." -Brian Hamilton, Chief Executive Officer, Sageworks, Inc., www.sageworksinc.com
STUDENT OPPORTUNITIES  IN THE DEPARTMENT:EDITORIAL EXPERIENCE FOR YOUR FUTURE:
EDITORIAL EXPERIENCE FOR YOUR FUTURE: Students in the History Department  design and publish an annual journal of student research. In 2010, the Wittenberg History Journal and its editors won the Gerald D. Nash History Journal Award from Phi Alpha Theta (National History Honorary) for its 2010 volume: Commerce, Culture and Control: Interdisciplinary Approaches to the Past (Vol 39).
HISTORY CLUB  is an informal, bimonthly meeting in which faculty and students gather to discuss historical topics suchas American Foreign Policy, the history of family food traditions, historical novels, Frank Lloyd Wright homes, Folk Music, myth and history, and the impact of globalization. History Talks also has outings to the local bowling alley, to films, and to local museums and historical societies.
FIELD EXCAVATION ON CAMPUS and Minor in Archaeology: Participate in our on-going campus archaeology project. We are currently excavating the remains of a 19th-20th century garage.