tproctor@wittenberg.edu
(937) 327-7841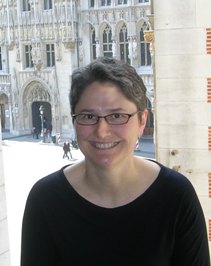 Academic Background    
    Ph.D.            Rutgers University (History)
    M.A.              Rutgers University (History)
    B.A.               University of Missouri (History and Journalism)
Books
Civilians in a World at War, 1914-1918. New York University Press, 2010.
Scouting for Girls: A Century of Girl Guides and Girl Scouts. Praeger, 2009.
Female Intelligence: Women and Espionage in the First World War. New York University Press, 2003.
On My Honour: Guides and Scouts in Interwar Britain. American Philosophical Society, 2002.
Courses Spring 2013
    HIST 106 The Modern World
    HIST 318 Nazi and Fascist Europe
Research Interests
Her professional interests include gender and the cultural/social history of youth, militarism, war, and empire in the 19th and 20th centuries. She is presently at work on humanitarian aid work in the 20th century.
Other Interests/Info
Dr. Proctor in the News
Wittenberg Professor Writes First Global History
of Girl Scouting and Guiding
Wittenberg Represented Well In 2008 Chicago Marathon
Wittenberg Professor Participates In
Girl Scouts Anniversary Celebration
Wittenberg Professor Of History Offers Perspectives To
Volume 2 Of Young Indiana Jones DVD Series