More than $350,000 in music scholarships are awarded annually.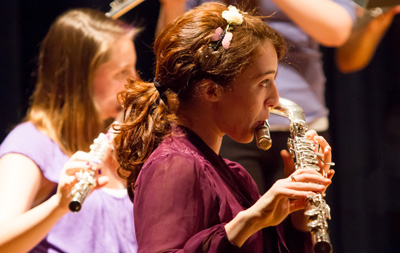 Several dozen scholarships are awarded each year, available to all students regardless of major, for orchestral and band instruments, voice, piano, organ, and guitar.
Your audition must be completed by Mar. 1 (before your first year at Wittenberg).
Click here to choose one of the dates below, request a different date, or submit a recorded audition.
2014-2015 Music Scholarship Audition Days
Monday, Nov. 10, 2014
Saturday, Nov. 22, 2014
Monday, Jan. 19, 2015
Saturday, Jan. 31, 2015
Monday, Feb. 16, 2015
Saturday, Feb. 21, 2015
Saturday, Feb. 28, 2015


If you have any questions regarding music scholarships, please contact:

Dr. Daniel Kazez, Professor of Music & Music Admission Coordinator
dkazez@wittenberg.edu
tel: 937-327-7354 (or 800-677-7558, ext. 7354)
If you are considering a music major, we invite you to audition for a Sara Krieg Music Scholarship, a $20,000 talent-based award. For this particular scholarship, you must both audition and complete your application to Wittenberg by Dec. 1, 2014.
Audition Requirements
Voice
Two contrasting songs, one in a foreign language if possible.
Instrumental
1. Two compositions or movements in contrasting style, one of which demonstrates technical proficiency. (For percussion, solos in two of these areas: snare drum, timpani, mallets.) About ten minutes total duration.
2. Major scales, memorized, up to four sharps/flats. Strings: two or three octaves. Woodwinds: one or two octaves, as appropriate for your instrument (clarinet/sax: in the key of your instrument). Plus a chromatic scale in one octave. Brass: one or two octaves, in the key of your instrument. Piano: three octaves, hands together.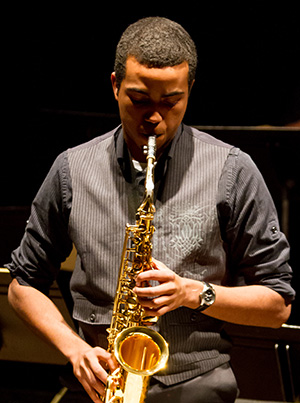 After Submitting Your Audition Request Form…
1. Ask two teachers to fill out and submit a recommendation form.
2. If you are a singer, an accompanist will be provided for your audition. (But an accompanist is not required for instrumental auditions.) At least two weeks before your audition, send copies of your vocal sheet music to:
Melanie Kern, Music Department Assistant
Wittenberg University
632 Woodlawn Ave.
Springfield, OH 45504
Or send via fax (937-327-7347) or email (kernm1@wittenberg.edu).
Audition Location, Parking, and Accommodations
Auditions are held in Krieg Hall (the music building) at 632 Woodlawn Ave.
Free parking is available in the Student Center Parking Lot (across the street from Krieg Hall, on the other side of Ward Street), and in the Krieg Hall Parking Lot (just to the east side of Krieg Hall). If you are visiting Wittenberg from out of town, you might wish to check this list of Springfield hotels.
Scholarship Details
Music scholarships are renewable annually, as long as you are in good academic standing and you fulfill the requirements of the scholarship (see below). All students, regardless of major, are eligible; music majors are eligible for the largest music scholarships. Financial need is not a determining factor for music scholarships. For information on need-based financial aid, click here.
To maintain a talent-based scholarship in music, a student must fulfill these conditions:
Every semester on campus, successfully participate in a large music ensemble (as assigned by directors of the ensembles):
Voice - Wittenberg Choir or Wittenberg Singers
Woodwind, brass, percussion - Wittenberg Symphonic Band
Strings - Wittenberg Chamber Orchestra
Other instruments - An assigned ensemble appropriate for the student
Every semester on campus, successfully participate in applied music lessons, with a grade of at least B- on a cumulative basis. You will be billed for these applied music lessons; however, your music scholarship award is sufficient to cover this expense.