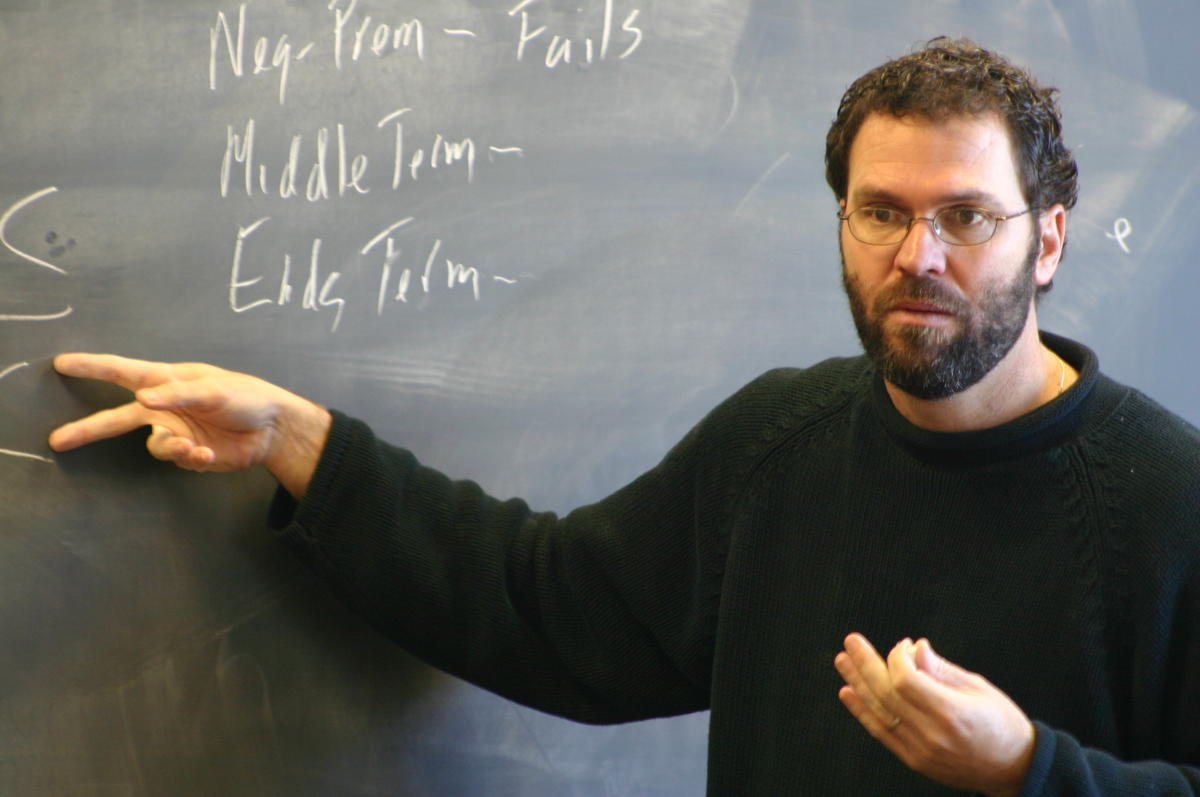 Assistant Professor of Philosophy
Phone: (937) 327- 6134
E-mail: mmartinezsaenz@wittenberg.edu
I teach courses in critical thinking, logic, philosophy of law, Latin American philosophy and the ethics of economic development.  In the classroom I am deeply committed to making philosophy relevant to the lives of students.  My "Ethics of Economic Development" course looks at the distinction between economic development and human development requiring students to engage issues related to poverty from a variety of perspectives, including economics, sociology, political science and philosophy.  Moreover, the underlying emphasis on cross-disciplinary dialogue has not been confined to economic development. I have team taught a course, "Culture Industry," with Dr. Tammy Proctor, an Associate Professor of History, and have also developed a course "Revolutions in Latin America" with Dr. Molly Wood, Assistant Professor of History.  These teaching opportunities have enabled me to see the importance of teaching with special emphasis on making philosophical ideas relevant to the lives of students.  Outside the classroom setting, I have worked with my wife, an 8th grade public school Social Studies teacher, tutoring "at-risk" teens.  Moreover, during Spring Break I accompany student groups to build houses in rural communities in Nicaragua as part of a trip organized by Bridges to Community.
While my research interests lay primarily in areas connected with philosophy as it relates most specifically to issues of economic
development (specifically Latin America), I have worked on and presented papers on a wide range of topics from Roberto Mangabeira Unger's social theory to a critical analysis of the UNDP's Human Development Report. My paper titled "Economic (Human) Development: Participating in an Interdisciplinary Endeavor," asks philosophers to recognize that just as economists "cannot slay the dragon of backwardness" by themselves, philosophers too must recognize that they have to enter into dialogue with economists, sociologists, political theorists and others.  Philosophers too, have to understand that economic research, theory and empirical data can force moral theorists to reflect more fully upon their views.  My paper titled "Che Geuvara's New Man: Embodying
a Communitarian attitude"  provides readers with a philosophical approach for understanding one of the most influential revolutionaries of the 20th century.  My two papers on Borges, co-authored with Jorge R. Sagastume Assistant Professor of Spanish at Dickinson College ("Desmantelamiento y reconstrucción: Borges, "Pierre Menard, autor del Quijote" y la traducción" and "Trabajando solos o en compañía: Borges y la necesidad de la colaboración entre las disciplinas") have taught me to work closely with a colleague outside my discipline enabling each one of us to grow as scholars and persons.  I believe our work together embodies interdisciplinary research forcing each one of us to recognize the strengths and limitations of our specialized training.  
I received my B.A. in religion from Florida State University and my M.A. and Ph.D. in philosophy from the University of South Florida.  I came to Wittenberg in 2001.  
Dr. Martinez-Saenz in the News
Wittenberg Students Enriched By Unique
Service Learning Courses