Degrees Offered
      Minor: Women's Studies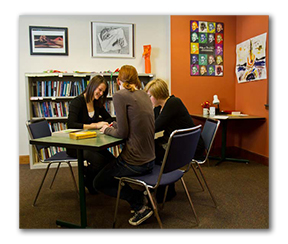 Requirements:
Introduction to Women's Studies (WMST 100L)

16 credits in at least three different disciplines.

Three of the courses must be numbered 200 or above, and only one course may count for both the student's major and the Women's Studies minor.

The student, in the spring of their senior year, will present a project or paper written for an upper-level course that exemplifies their work in Women's Studies.