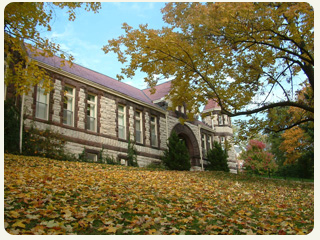 Whether you're a Freshman looking for summer work, a Sophomore or Junior needing an internship, or a Senior trying to land that perfect after-graduation job, Career Services has the resources you need.
NEWSFLASH . . . Relevant experience is often essential in securing a job in your field after graduation. More than 70% of employers prefer to hire candidates with relevant work experience (National Association of Colleges and Employers 2006; Job Outlook 2007, p. 14.), and recent graduates say the number one resource they used to find a job was an internship or a prior job.

A job search requires some effort on your part - to be effective in your job search you need to use multiple strategies including:
Networking
The right people can help you find your calling – talking with colleagues, friends, parents and parents of friends, mentors, supervisors – all of these people have excellent advice about their paths and what you can do to follow similar pursuits.  Networking should be a constant exercise that you undertake in order to expand your network of career advisors and job links. Looking for network contacts? Check out the Tiger Career Advisors Network (TCAN) through Career Services.
Researching Employers
Who do YOU want to work for?  It's not just about the job, it's the environment in which you work, the mission of the company, and the people with whom you work.   Learn about the company before you apply for those jobs and definitely do your research before interviewing – nothing impresses an employer more than a potential employee that knows what the company is about.  Click here for more information about researching employers that interest you and the process of sending "prospecting letters" to those you find interesting.
Applying for Jobs
Your dream job is not going to magically fall into your lap.  You have to look for it, either through networking, employer research, job fairs, or good old fashioned job searching, whether by job boards, wanted sections, or online searches.  Try these resources as a start to applying for advertised vacancies.
Finding a Job
Job and Internship Board
Whether you're looking for a part-time job while at Wittenberg, an internship in your career field, or your first career job out of college posting your résumé on Job and Internship Board is the place to start.  Employers are actively seeking Witt students and grads for excellent, career-building opportunities.