Serve. Connect. Reflect.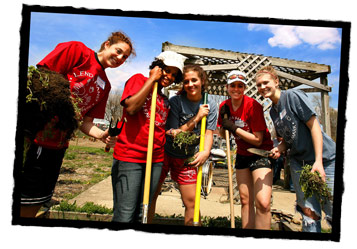 Our Mission
The Community Service program provides students with opportunities to serve, to connect with the greater Springfield community, and to reflect on the service experience to better understand themselves, community needs, and their responsibility in advancing the common good.
Fall and Spring Semester: 8:00am-5:00pm, Monday-Friday
Summer Hours: 8:30am-4:00pm, Monday-Friday
We are located in the Hagen Center,                               
723 N. Fountain - Come visit us!
---------------------------------------------------------------------------------------------------------------------
Click Here to read the Community Service Connection 2015-2016