We have designed this program to allow students majoring in any field to pursue their specific interests as we travel along the Silk Road. We encourage students from all disciplines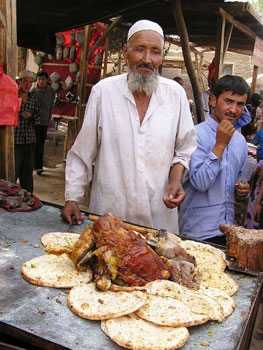 in the arts, humanities, social and physical sciences to apply.
In 2010 we have designed the program to offer unique opportunities for students interested in Pre-Health, Education and Management. Pre-Health students will have the opportunity to visit traditional Chinese and Uigher medical colleges, hospitals and pharmacies, and perhaps to shadow a physician or pharmacist for part of a day. Education students will have opportunities to visit schools in both villages and towns, and to meet college students and professors. Management students will have opportunities to explore the world's fastest growing economy, to meet business people from small-scale entrepreneurs to managers of multi-nationals or joint ventures. Some students may receive credit for MGMT 250 – International Business.