As our society becomes more global, many students choose to augment their undergraduate education by studying and living abroad, either for a summer, a semester or an entire year. Regardless of major, studying abroad can deeply enrich your education and college experience. Wittenberg offers a variety of programs tailored to the needs of the individual student. Wittenberg has a Director of International Education who will help you find the program best suited to your needs.
Every year over 90 students from Wittenberg study abroad. Some programs last only a few weeks during semester break, or take place over the summer for 1-2 months. Other programs last a semester or an entire academic year. Almost 20% of Wittenberg's student body will have an international experience sometime during their four years of undergraduate study. In addition, over 90 foreign students attend Wittenberg every year. This student population, along with the American International Association, contributes to Wittenberg's general international awareness.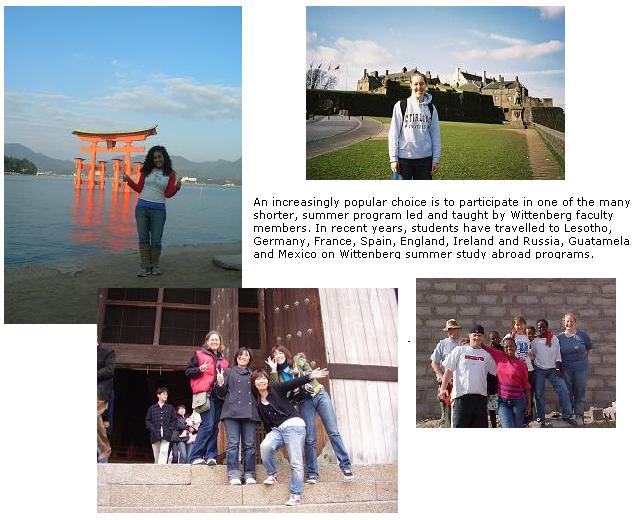 "Spending a year, semester, or even summer in a foreign country is a once
in a lifetime e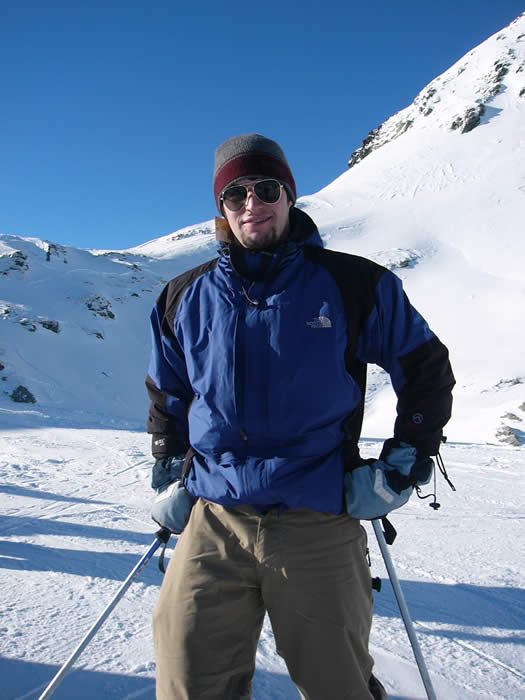 xperience. On study abroad, students can witness culture,
history, politics and much more first hand. Students from almost every major at Wittenberg can and do study abroad. Some majors simply require earlier planning.
Many students think they don't have the grades, the money, or may feel slightly intimidated st the thought of living in a foreign country. However, study abroad oppurtunities are available to everyone.
Any student with a cumulative GPA of 2.5 and junior status through Wittenberg has the oppurtunity to study abroad. Cost is a concern, but the prices of different program can vary a greay deal. Financial aid arrangements vary. If you're anxious about living in a foreign culture, there are programs and locations that make the transition easier."
                                                                   - Chad Kresser, '05