Students interested in studying abroad can set up an appointment with the Director of International Education, JoAnn Bennett. During your interview, the director will be able to inform you of your many options for studying abroad, and how studying abroad can fit into your academic program.
The possibilities are only limited by your own initiative and the limitations of your major. Wittenberg students have spent time abroad studying in Buddhist temples; others have studied on the safari in Kenya. The majority of students choose to go to Europe or Asia, but the choices are certainly not limited to these destinations. There are more than 40 options in countries all over the world.
LANGUAGE REQUIREMENTS
You may wonder if knowledge of a foreign language is required for studying abroad.  Though this is true for some programs, for instance CIEE's Spain program requires competency in Spanish, students who wish to study abroad do not necessarily need to speak a foreign language.  The Witt in Witt semester program requires no prior knowledge of German.
Programs in English-speaking countries such as Great Britain, Ireland, Australia, New Zealand, etc. offer opportunities for students in every major.  A variety of English-speaking programs also exist in non-English speaking countries.  Programs in Sweden and Denmark offer complete university instruction in English, while students live with native host families.  Most students are able to find programs that fit their needs in countries that reflect their language capabilities.
Deciding upon a program that will help to enrich your college experience is difficult.  There are literally thousands of programs available and selecting one that meets your needs requires time and attention.  To facilitate international study, Wittenberg offers several different types of programs.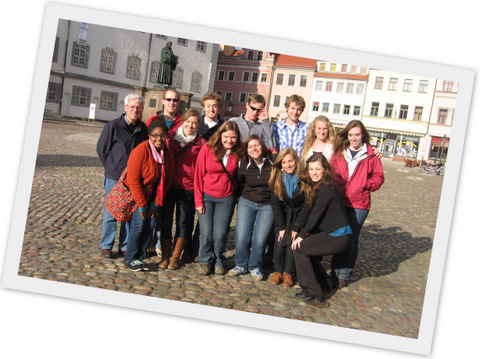 The first option is Wittenberg's own semester program, the Wittenberg in Wittenberg program.
A full semester program that will earn 16-18 credits (directly from Wittenberg University)
No prior German is required
Classes are taught by both Wittenberg professors and Universt

ä

t Halle-Wittenberg professors.
Residence in American-style residence hall in historic heart of city
Program Costs are Wittenberg University tuition, as well as room and board (ALL financial aid and scholarship, with the exception of work study awards, are applicable).  Students will need to cover airfare as well as spending money.
Internships are included in the fields of business, education, political science, international studies, history, philosophy, English, communication, biology and many others
DIRECT EXCHANGE PROGRAMS
Another option open to Wittenberg students is direct exchange.  A direct exchange program allows students here and abroad to exchange places while remaining enrolled in their home institutions.  Financially, this type of program allows the student to pay Wittenberg what he or she normally would for a Wittenberg semester of study, even though he or she is studying elsewhere.  Enrollment in a direct exchange program does not include the cost of flights and other travel expenses.  The student is expected to pay for these expenditures on his or her own.  Students pay Wittenberg tuition, room and board, and continue to receive all Wittenberg financial aid and all federal and state scholarship.
A direct exchange program requires a student who is willing to be independent.  You will be on your own unless you choose to seek out new people and become active in the community.  A student in a direct exchange will take courses with students from the host country.  These programs also may require more advanced language skills.  A student must be selected by the university and nominated for direct exchange programs.
Direct exchanges are available in:
**ISEP (International Student Exchange Program) also administers numerous programs in non-English speaking environments for which instruction is done completely in English.  Examples include programs in Sweden, Finland, and The Netherlands.
AMERICA CONSORTIA
Wittenberg is affiliated with programs operated by several American consortia.  These programs include IES (Institute for the International Education of Students), CIEE (Council on International Educational Exchange), and DIS (Danish Institute for Study Abroad).  The desired university enrolls students directly into these programs.  The cost of the programs vary. Students may use Federal, State and outside aid, but Wittenberg Financial Aid and scholarships do not apply to terms abroad.
The following list contains some of the programs available:
Argentina: Buenos Aires
Australia: Melbourne, Sydney
Austria: Vienna
China: Beijing, Shanghai
Chile: Santiago
Costa Rica: San Jose
Denmark: Copenhagen
Ecuador: Galapagos, Quito
England: London
France: Nantes, Rennes
Germany: Freiburg, Berlin
Italy: Milan, Rome, Sienna
Ireland: Dublin
Japan: Nagoya
Spain: Alicante, Barcelona, Madrid, Salamanca, Seville
Sweden: Stockholm
These type of programs are more tailored to the needs of the student and more attention is devoted to the individual student while abroad.  Courses at these sites often are designed specifically for study abroad, offering things like internships, historical walking tours of Paris, theatre study in London, etc.  Specifics in program content and cost are available on the program's websites and in individual brochures available in the Office of International Education.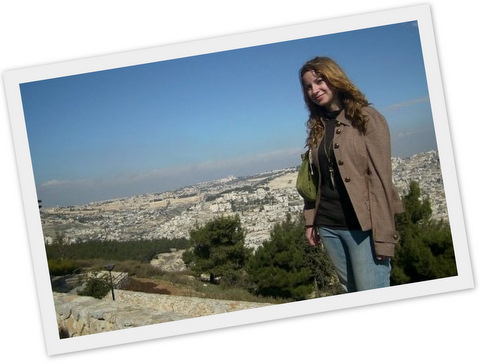 NON-CONSORTIA PROGRAMS
The faculty committee on International Education has also approve a list of programs (see below) sponsored by other U.S. schools to meet the academic and financial needs of our students.  For example, many art majors attend a studio art program in Cortona, Italy offered by the University of Georgia.  Students studying in Africa often attend programs offered by the School for International Training (SIT).  Students receive full credit for these programs and remain registered as Wittenberg students on approved leave of absence.  The cost of the programs vary. Students may use Federal, State and outside aid, but Wittenberg Financial Aid and scholarships do not apply to terms abroad.
Salzburg, Austria - Northern Illinois University
Africa - School for International Training (SIT)'
British Universities - Arcadia University and IFSA-Butler
Italy - Syracuse University and University of Georgia
Florence, Italy - Studio Art Center International (SACI)
Science - School for Field Studies (SFS)
Internships - University of Rochester
SUMMER PROGRAMS
Depending on the program you choose, summer options may be available.  Summer programs range in length, cost and location.
Wittenberg Faculty-Led Summer Programs
Wittenberg offers many of its own summer programs that are directed/taught by Wittenberg faculty.  These programs vary in length from 3-6 weeks.  Recent sites include:
Poland
Paris, France
Wittenberg, Germany
Tokyo, Japan
Lesotho
Siena, Italy
Other Summer Programs
For more information on summer programs run by consortia programs and non-consortia programs, please see the consortia websites and/or make an appointment to discuss your options with the Director of International Education.
OTHER OPTIONS
In addition to programs the University operates or with which it affiliates, other programs administered by U.S. college and universities are available to Wittenberg students depend on approval by the Faculty Committee on International Education.