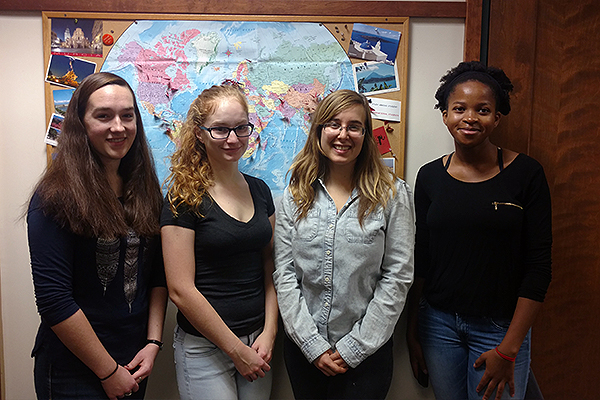 The purpose of AIA is to promote understanding and friendship among all people of the world. It establishes connections within the Wittenberg and Springfield communities among those with international concerns and gives them a base from which to share these interests. The American International Association aims at fostering multicultural awareness by giving students and others an opportunity to reach out to the world.
Activities Include: Weekly meetings, cultural presentations, International Week, pub nights and dance festivals. A popular event is the Crossroads food festival, where internationals get together to cook their native dishes. Students visit booths where they find information about each country and taste their dishes. Crossroads allows one to experience dishes originating from countries ranging from Ghana all the way to Sweden. AIA's flagship event is the Cincinnati cruise formal on the Ohio River. Students get a chance to dance on deck with downtown lights of Cincinnati in the backdrop. This event is always a campus favorite and is attended by many students — American and international. AIA also represents the interests of international students (from approximately 35 countries) on campus, helping students with the adjustments of entry and reentry into this country. It elects an International Senator for Student Senate.
Membership: Open membership and invites involvement from all students, faculty, staff and community residents.