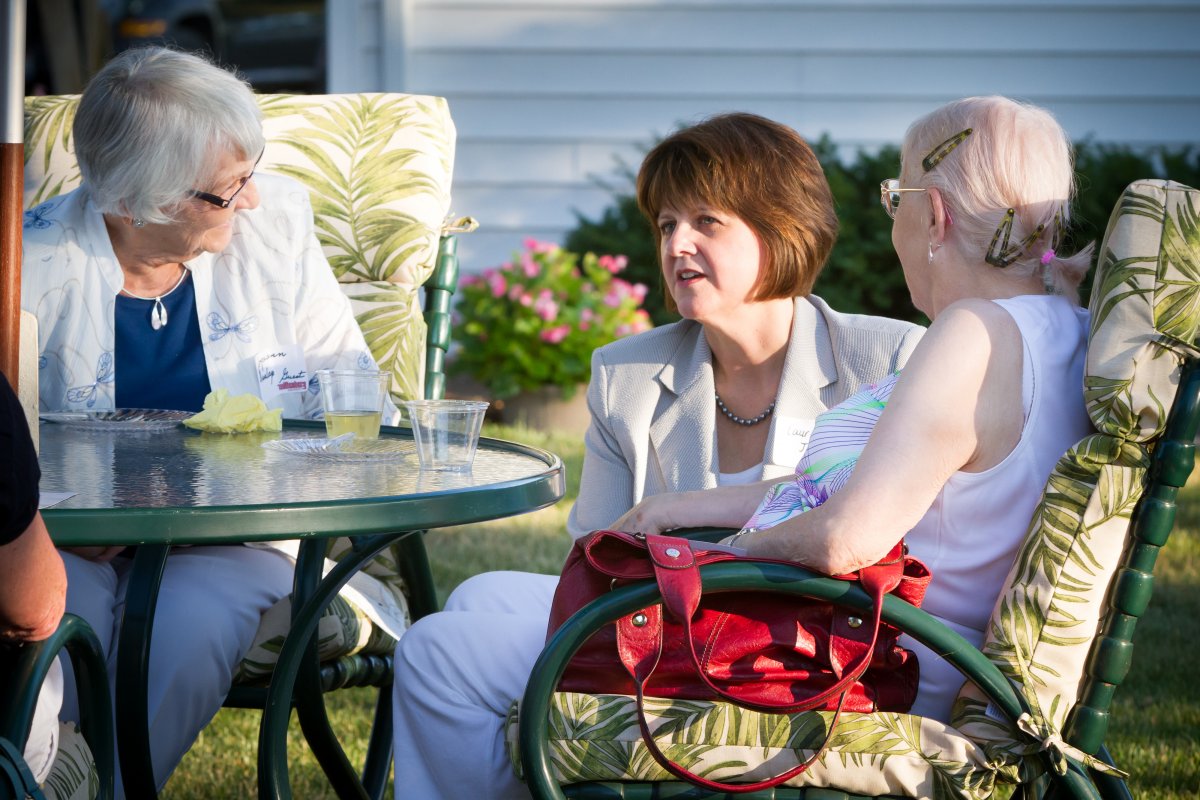 In a style uniquely its own, The Wittenberg Guild presented President Laurie M. Joyner, Ph.D., with a check in the amount of $42,200 during a special Garden Party, July 11. The amount raised supports the Wittenberg Guild Martha Rodgers Scholarship Fund, which provides scholarship assistance to local students who wish to attend Wittenberg.
For the 2012-2013 academic year, Wittenberg Guild Scholarships were provided to 117 local students.
"We believe that many young people in our community have the talents, experiences and skill to succeed at Wittenberg, and our goal is to help make a Wittenberg education accessible to these students," said Linda Himes, university liaison to the Wittenberg Guild.
Founded during the administration of Wittenberg President Rees Edgar Tulloss by local church women in 1940, the local guild was one of 16 chapters throughout Ohio and nearby states. Today, Springfield, Ohio, is home to the only Wittenberg Guild.
"The Guild has had a loyal core of dedicated women who for many years have supported us with their time and contributions," noted Guild President Kitty Wildman and Greta Runyan, membership chair. "In addition to fundraising, the Guild is excellent at 'friend raising' and promoting all that Wittenberg has to offer our local community."
Throughout the years, the organization has also raised funds for campus landscaping, sculptures and artwork for the student center, renovation of the Ann Miller Gallery in Koch Hall and pianos for Krieg Hall. In 2010, the Wittenberg Guild reached the $1 million plateau over 70 years of fundraising efforts to support Wittenberg.