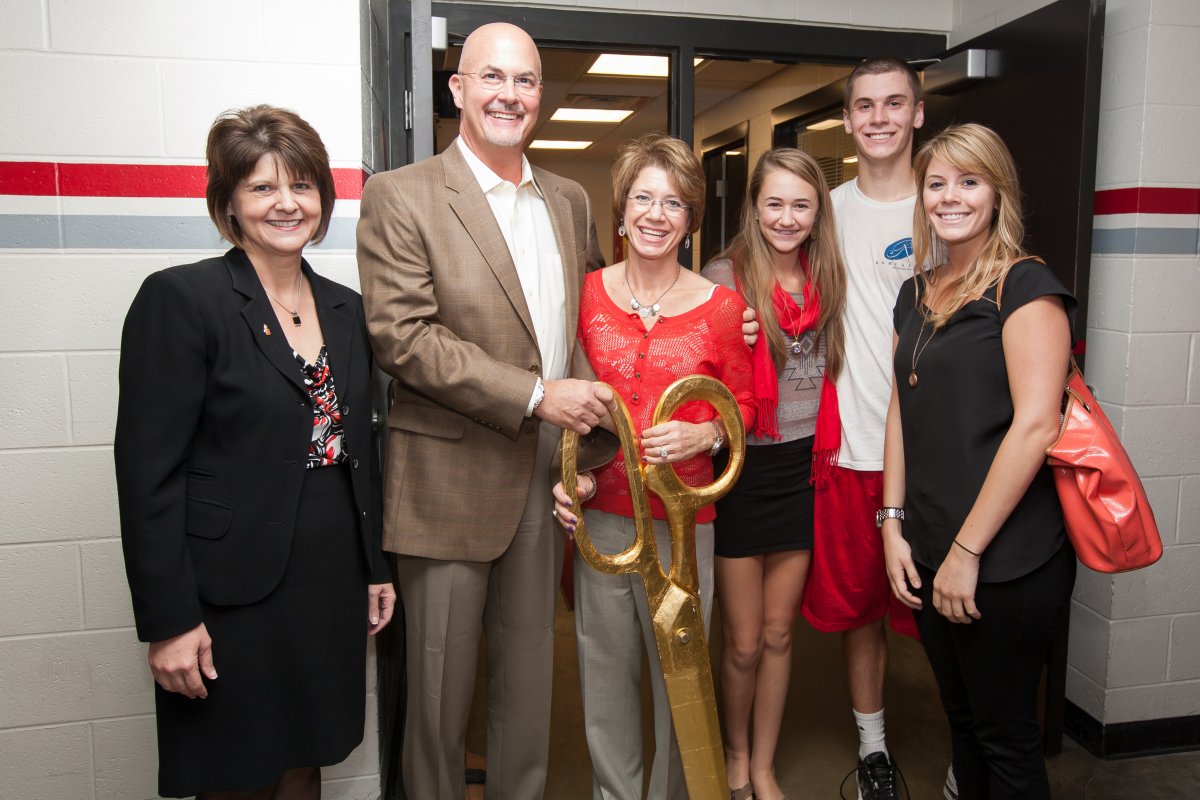 Wittenberg scholar-athletes have a long history of achievement, and Tim Kremchek, Wittenberg class of 1981 and the team orthopedist for his alma mater for nearly 20 years, took it upon himself to lead an effort to ensure that the medical care Tiger students receive matches their athletic excellence.
Kremchek spearheaded a fundraising effort to renovate the athletic training room in Wittenberg's Health, Physical Education and Recreation (HPER) Center. He was joined by President Laurie M. Joyner and his family, including his wife Hilary, class of 1982, and his son, Teddy, class of 2016 and an aspiring Tiger men's basketball student-athlete, in dedicating the Kremchek Family Athletic Training Facility on Friday, Oct. 5, during Homecoming Weekend.
In light of Kremchek's lead gift to the project, Wittenberg's Board of Directors moved to name the new athletic training room in his honor. Among the other individuals and organizations to make financial contributions to the project were Ron Sortman '72, Roger Parker '73, Jack '63 and Nancy '64 Spohn, Jim and Maria Wymer '77, Doug '79 and Valerie '78 Baker, Bill '54 and Carol Goettman, Doug '72 and Tammy Vinsel, Mark '81 and Betsy Phillips, Kirby and Julie Thompson '81, Dona and Roland Young, John '74 and Catherine Paoloni, Jim '79 and Nancy Donellon, Bill Hauser '78, the Wittenberg football program, Community Mercy Health Partners, and Beacon Orthopaedics and Sports Medicine.
"We are so grateful to Dr. Kremchek and all of the individuals and organizations that made contributions to this important athletic training room renovation," said Wittenberg President Laurie Joyner. "The improvements made to this facility are the direct result of the power of philanthropy in the life of the university."