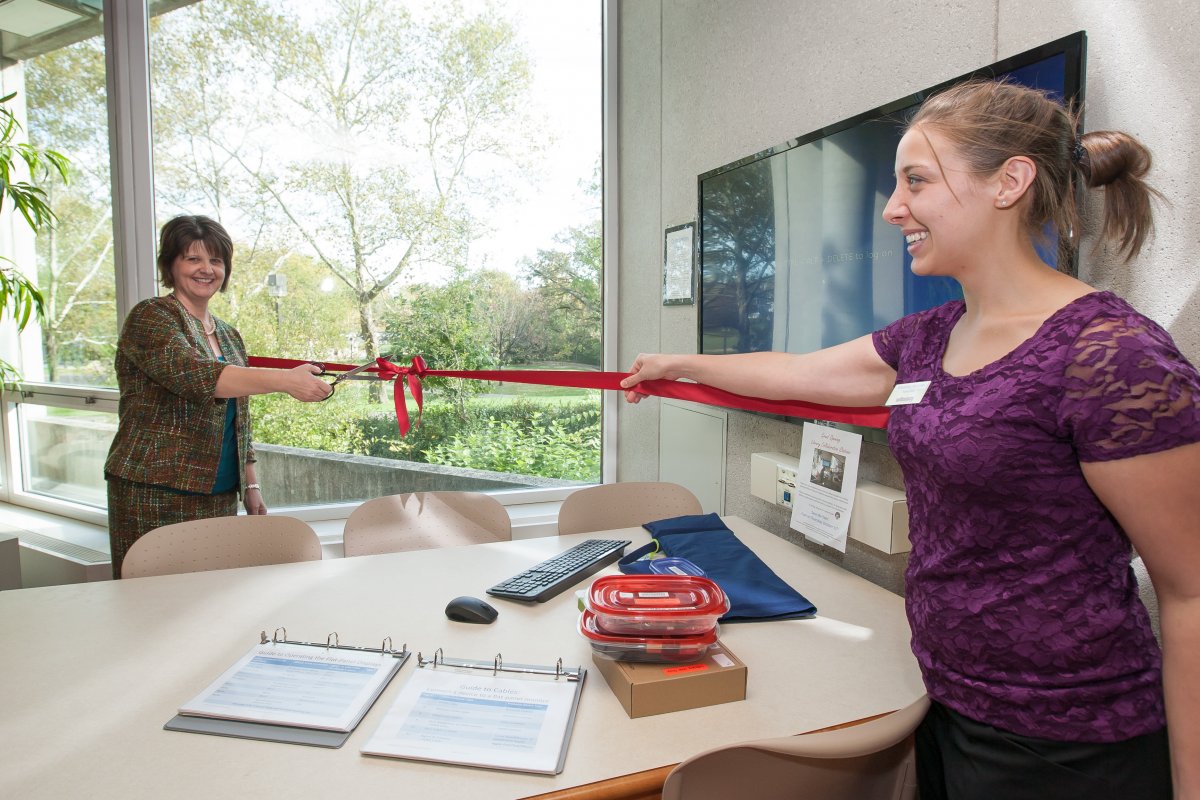 To encourage greater campus-community collaboration, four grant-sponsored Collaboration Stations were dedicated in Thomas Library, Oct. 11.
"By making these four Collaboration Stations a reality, Wittenberg is recognizing the powerful role a university can play in knowledge-sharing, in fostering collaboration between Wittenberg and the greater Springfield community, and in supporting vibrant partnerships between students and area professionals," said Laurie M. Joyner, Wittenberg president.
The inspiration for the project came after Thomas librarians observed groups of five to six students near the library reference area huddled around tiny laptop screens to share research or presentations with one another.
Following these observations, Kristen Gibson Peters, associate professor and reference librarian, submitted a proposal with support from the library staff and the staff of Wittenberg's Susan Hirt Hagen Center for Civic & Urban Engagement for a mini-grant from the federal institute of Museum and Library Services awarded by the State Library of Ohio. The project was one of 17 funded last spring, and included $15,672 in federal funding and a $5,224 local match for a total project amount of $20,896.
Two work stations were installed in existing study rooms on the third floor of Thomas Library, and two were installed on the main floor near the reference collection.