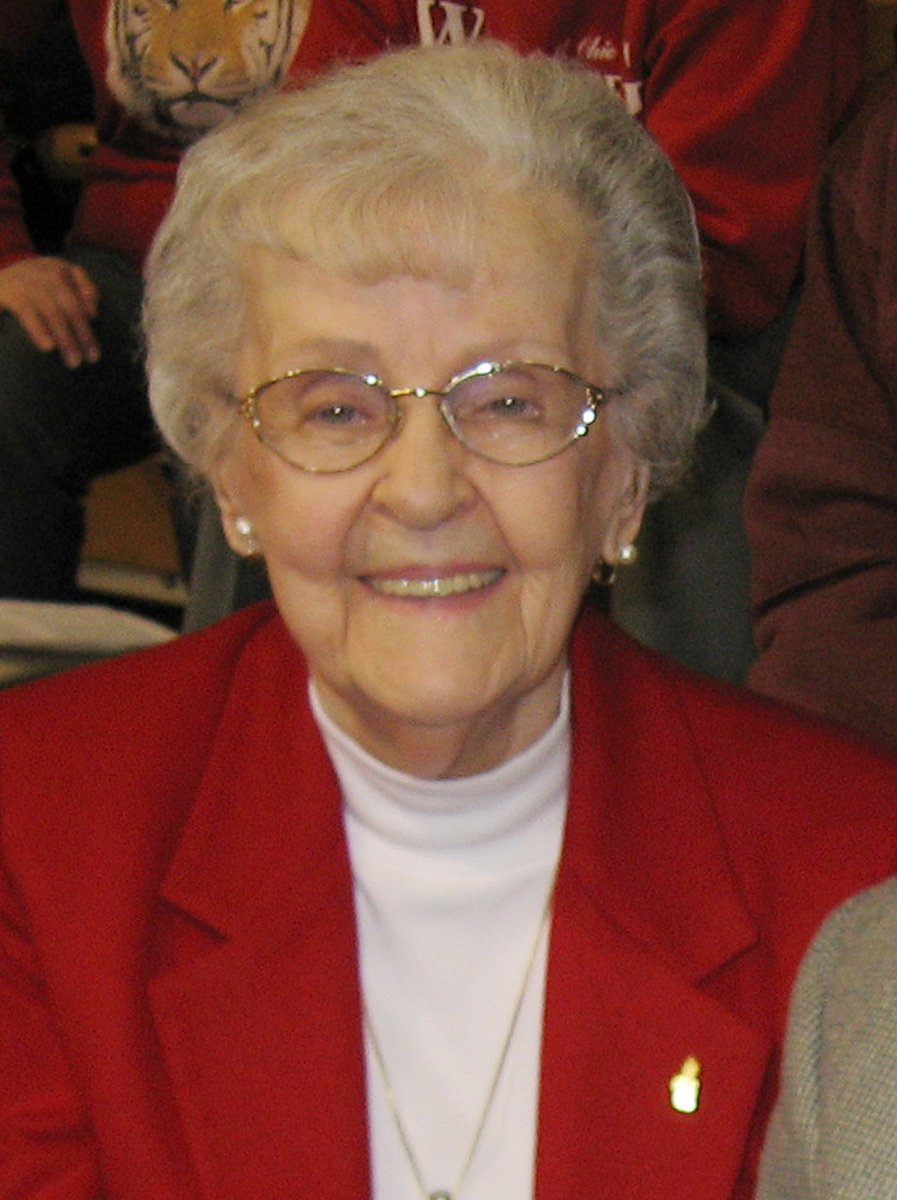 On Oct. 26, President Laurie M. Joyner invited Ruth Kunkel Bayley, Wittenberg class of 1942, to her home to enjoy tea and conversation. Ruth Bayley, along with her late husband, Bob, class of 1939, embraced Wittenberg's motto throughout their life together.
Together, the Bayley's generous support of Wittenberg has transformed the campus throughout the years, including the renovation of the former Phi Kappa Psi fraternity house into a welcoming retreat for alumni and friends of the university. Ruth Bayley's recent book, Who Was That Man?, reflects her extraordinary love of her late husband, Bob, as well as his generous heart. 
The Bayleys also ensured that Wittenberg continues to attract the best and brightest students from around the globe through an endowed scholarship, and they worked to enrich the experience of all Wittenberg student-athletes through the renovation of the university's Health, Physical Education and Recreation Center's lobby, which they asked the students to name on their behalf.
Now known as Legends Lobby, the space highlights Wittenberg's athletic accomplishments both past and present, includes the Athletics Hall of Honor and the Bob Rosencrans Fitness Center, and honors some of Wittenberg's legendary coaches through unique displays.
For their exceptional generosity and continuing support for their alma mater, which will benefit the university and its students for generations to come, Wittenberg, in addition to bestowing several honors on the couple, also named Feb. 19, 2007 "Bob and Ruth Bayley Day" to celebrate their years of support and to inspire others to follow in their footsteps.