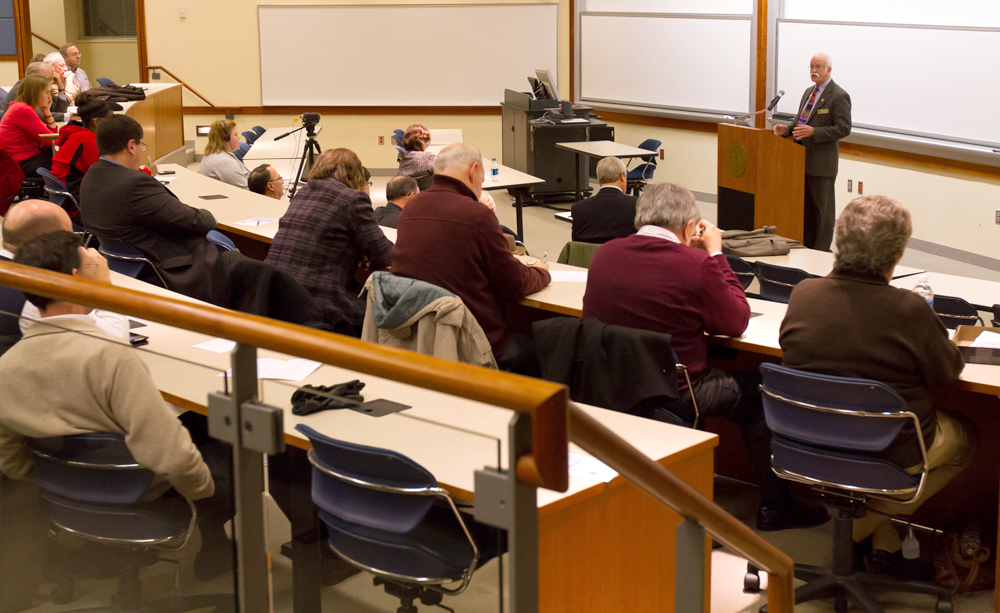 Made possible by an endowment established in honor of The Rev. Dr. Kenneth H. Sauer, Wittenberg class of 1952, at the time of his retirement as bishop of the ELCA's Southern Ohio Synod in 1996, the Wittenberg Series-sponsored Sauer Luther Symposium annually brings together individuals from all faith backgrounds to explore such topics as just war, Lutheranism and Islam, feminism, science and faith, and the future of American Lutheranism.
On Oct. 31, President Laurie M. Joyner welcomed Mark Schwehn, Ph.D., provost, executive vice president for academic affairs and professor of humanities at Valparaiso University, to the long list of distinguished Sauer Symposium speakers. Schwehn discussed "Lutheranism, Liberal Learning and Work in the World."
"Events such as the Sauer Luther Symposium are valuable because they give us an opportunity to reflect on how our Lutheran heritage translates into the day-to-day life of the institution," Joyner said.