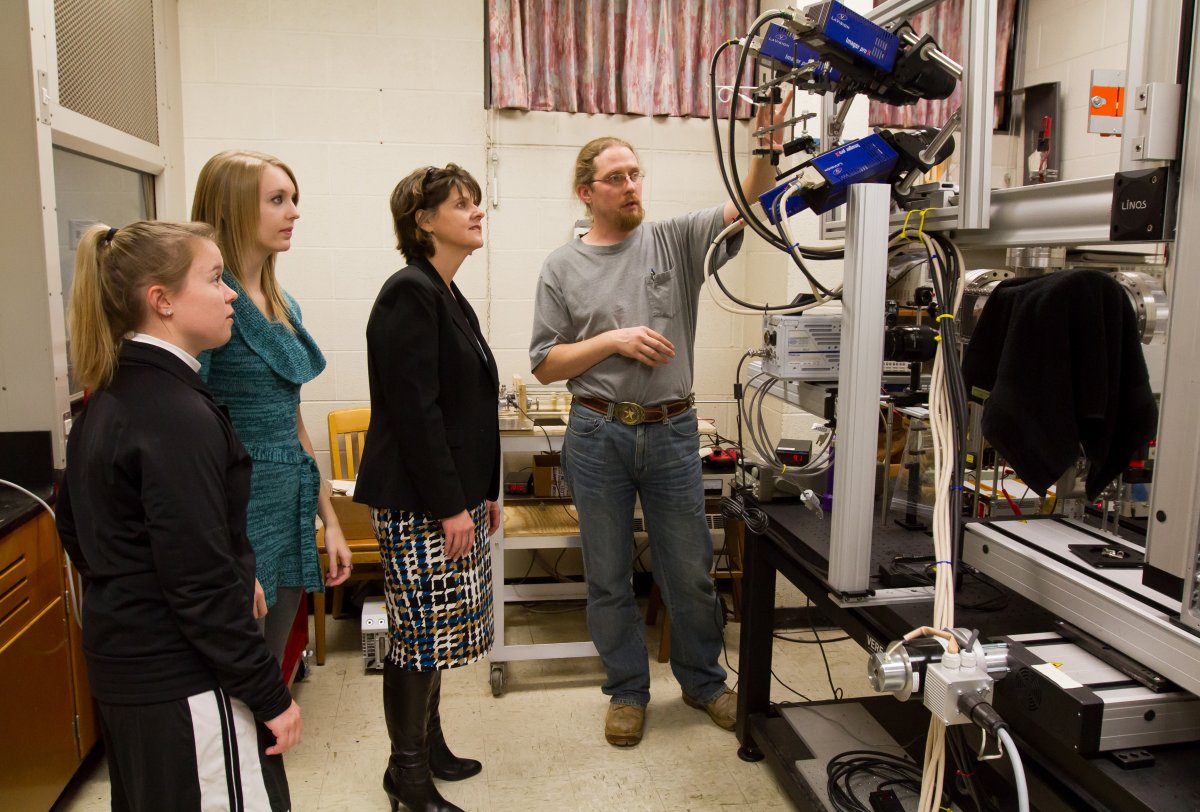 Jeremiah Williams, assistant professor of physics, is not only advancing international understanding of dusty plasma, he is also ensuring that Wittenberg students become sought-after global researchers.
Recipient of a prestigious $400,000 CAREER Award from the National Science Foundation in 2011, Williams welcomed President Laurie M. Joyner to his lab, Nov. 2. Of the 400 CAREER Awards given in 2011 to faculty members across all science disciplines represented by NSF, only six or seven went to faculty at undergraduate institutions. The recognition affirms what Williams already knows — that science taught within the liberal arts provides a well-rounded foundation for success in all scientific pursuits.
Joyner visited Wiliams' lab as part of her efforts to learn about every academic department in-depth.