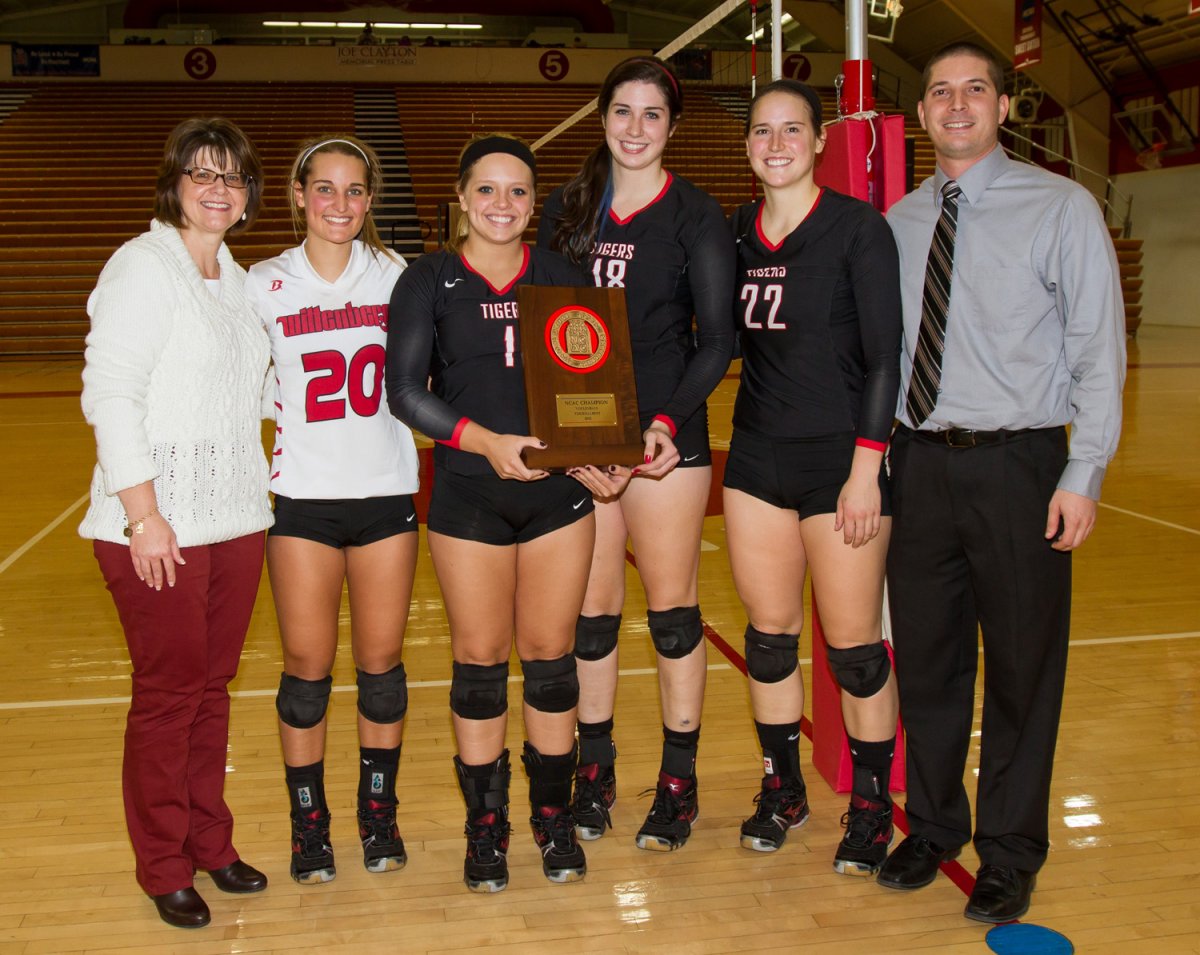 Following a 3-0 whitewashing of visiting DePauw, the third-ranked Wittenberg volleyball team earned its 18th NCAC Tournament crown in the last 21 years and its sixth in a row. It also punched Wittenberg's ticket to the NCAA Division III Tournament for the 18th time overall and 17th straight year.
With Wittenberg serving as the tournament host, President Laurie M. Joyner presented the trophy to the team at the conclusion of the evening.
After beating eighth-seeded Oberlin, fifth-seeded Wooster and second-seeded DePauw in a span of 24 hours, the Tigers, who earlier won their seventh consecutive NCAC regular season title, will take a 25-4 overall record into the tournament as the defending national champions. DePauw will sweat out selection day in hopes of an at-large bid on Monday with a 25-6 overall record.